Brave Bison, the social video group, has been appointed by Panasonic – one of the largest electronics companies in the world and a long-standing Official Worldwide Olympic and Paralympic Partner – as its social content partner for its SPORTS CHANGEMAKERS global campaign. The partnership will see Brave Bison lead the creative execution on a series of videos across multiple platforms in four key markets: the US, Europe, China and Japan.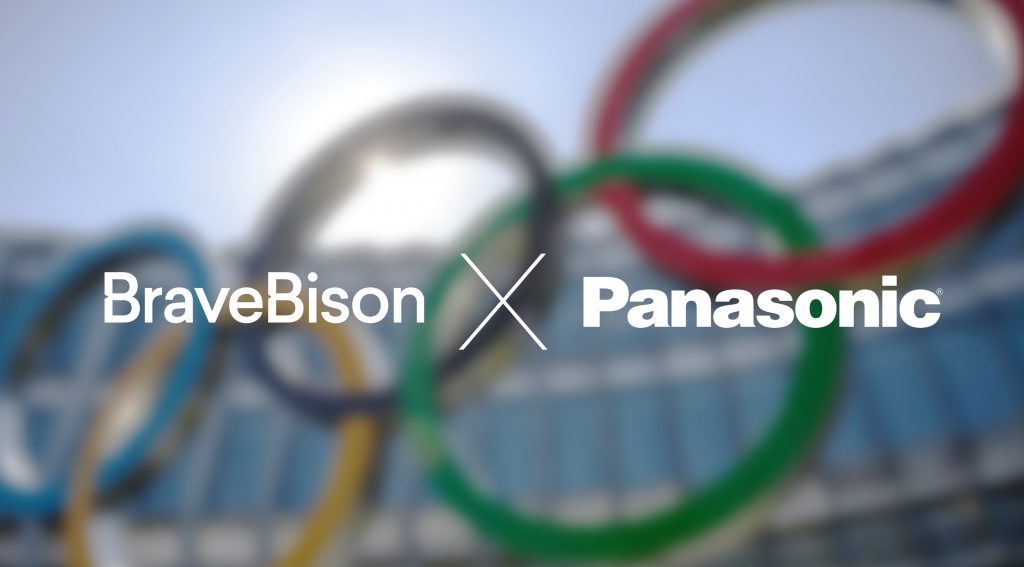 In 2019, Panasonic invited university students from all four of these markets to participate in its 'Going Beyond Barriers' SPORTS CHANGEMAKERS competition. In the competition, the students were asked to select and identify barriers that exist in sports today, and present an idea in which technology could knock down said barriers. Brave Bison will work with one winning team from each key market to help tell their stories, including their upcoming journey to the Games in 2021, where they will present their final idea to a panel of advisers.
Alongside producing the brand assets, Brave Bison will bring on board four creators – one per market – who will each tell their local changemaker story in their own, unique way across multiple platforms and formats. In this social-first approach, viewers are able to be a part of the entire competitors' SPORTS CHANGEMAKERS experience; from idea and product development through to implementation, including seeing them travel around the world, meeting their partnered content creator for the first time and testing whether one of the ideas could potentially be implemented permanently.
Over the past year, Brave Bison has built a strong relationship with Panasonic. The electronics company selected Brave Bison for this role due to Brave Bison's quality and style of work, its creator-first approach, as well as its global insights into technology, sports and youth culture. This significant global partnership marks the first collaboration between Panasonic and Brave Bison.
Yasuhiro Fukuda, Panasonic project leader, Olympic and Paralympic Marketing Team at Panasonic, commented: "Brave Bison is one of the leading companies for video content creation and digital marketing around the world. We have appointed them as our creating partner for social video content in our project because we were impressed by their cutting edge concept of social video creation and greatly respect their numerous global achievements. In collaboration with Brave Bison on our project, we are looking forward to making some valuable and irreplaceable content. We are also confident that, with them, we can deliver our passion to even more people of the youth generation around the world."
Oliver Green, CEO at Brave Bison, commented: "We're excited to be working with Panasonic on this global campaign, spanning multiple platforms and markets. As a social content publisher that specialises in engaging youth audiences, we're eager to use our expertise to create easily-digestible content that tells these stories from start to finish."
Caroline Campbell Troman,  Executive Vice President & Managing Director, Japan & Asia Pacific at Brave Bison, commented: "Panasonic is one of the most recognised brands across the world and working with them on a corporate branding campaign aimed at the younger generation is a huge honour. Brave Bison is a truly global business and this campaign will see us working with Panasonic across some of our key markets to highlight this incredible campaign. We look forward to a long-lasting, successful working relationship."
Source: Brave Bison