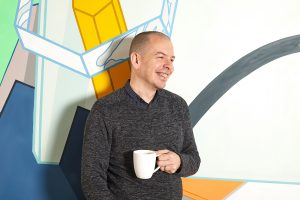 Independent, global brand agency, Bulletproof is extremely proud to announce that Clem Halpin, is joining as Creative Director. Clem will work alongside existing Creative Director, Nina Fortune in strengthening and broadening the UK creative offer.
Clem brings with him huge wealth of experience at the 'great and the good' of well-respected agencies including most recently 9 years at Turner Duckworth, where he worked as Creative Director.
Throughout his award-winning career, Clem has worked on some the world's most iconic brands, including Burger King, Toblerone and Glenlivet, as well as many entrepreneurial brands such as Tick Tock Teas and Kettle Chips. A regular on the design awards judging circuit, Clem has won many of the world's top brand identity and packaging design awards including D&AD, Clio and Pentawards.
Nick Rees, Bulletproof Partner and Group Global Creative Director said: "Clem is the perfect fit for Bulletproof and it was clear from the outset that he shares the values that we hold dear. For us it's all about clear creative thinking that delivers beautiful design and great commercial results. Clem's creative credentials speak for themselves, however his attitude and approach sets him apart and will be equally valued in the Bulletproof tribe."
Clem Halpin comments: "I've been an admirer of Bulletproof and on meeting the partners and the team, I was blown away by their values, passion and spirit. I love working with strategically brave creatives who value ideas as highly as commercial success; for me, it's all about the work and helping designers achieve their potential. My ambition is to help Bulletproof become even stronger creatively over the coming years."
Source: Bulletproof