BBH is putting the spotlight on the nation's most famous chicken burger – Burger King's Chicken Royale in a campaign that taps into a truth that for some, the Home of the Whopper, isn't all about the beef.
But instead of a clichéd food porn, shot of a golden chicken fillet gently landing onto a bed of crisp iceberg lettuce, BBH's response is "We Give Up". – an idea driven by the fact that, in spite of receiving very little promotion by Burger King, the Chicken Royale is consistently one of the restaurant's best-selling burgers, and has made a more favourable impression on internet users than rival offerings.
"We Give Up" highlights just how much effort Burger King UK has put into making the Whopper famous; spending millions over the decades, and dubbing itself the Home of it – only for certain diners to consistently choose the Chicken Royale when they visit a restaurant.
The campaign has been brought to life in a TV and Cinema ad where the hero travels through eras from the 1960s to the 2020s, bombarded by Whopper ads. Nevertheless, as it comes to place their order, they ask for a Chicken Royale.
The idea is carried through to out-of-home executions. Diners blissfully enjoy their Chicken Royale burgers oblivious to wall-to-wall print ads of Whopper promos.
In press, they're introducing the first-ever 'Chicken Royale Day', a last-minute replacement for the regularly scheduled Whopper Day, driven by customer love. To honour the much-loved burger, on Wednesday 7th June the Home of the Whopper® is offering fans nationwide a Chicken Royale for just £1 via the Burger King app.
While "We Give Up" acknowledges the diehard fans' devotion, BBH reminds the rest of us of the delicious simplicity of the Chicken Royale: 100% chicken breast wrapped in a special crisp coating, topped with iceberg lettuce, creamy mayo, and crowned with a toasted sesame seed bun. (All the while, reminding everyone of our flame-grilled namesake!)
The campaign runs in the UK on television, OOH, social press and print, over a 10-month period.
Felipe Serradourada Guimaraes – Deputy Executive Creative Director & Partner said: "The King's crown jewel has been replaced. Sorry Whopper."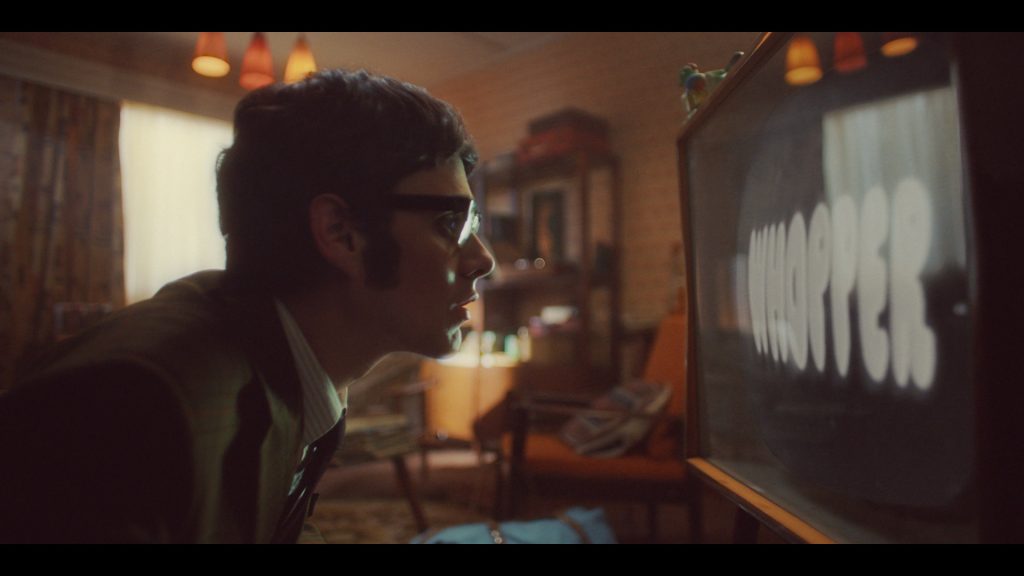 Soco Núñez de Cela – Brand and Communications Director said: "At Burger King, we've heroed our iconic Whopper for decades. This year, we wanted to flip the status quo and celebrate a fan favourite, the Chicken Royale instead. This simple but self aware idea reminisces on Whopper through the years while reminding guests that, whilst we may be The Home of the Whopper, we are also home to the most loved chicken burger in the UK, The Chicken Royale."
Source: BBH