Cheil Spain and Samsung Electronics have developed a swimming cap incorporating the latest technology to help blind Paralympic swimmers detect when to flip turn at the end of a lane in the pool.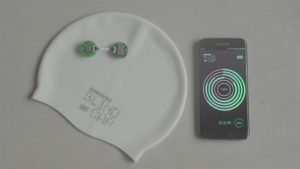 'Blind Cap', which has been developed in collaboration with the Spanish Paralympic Committee, is the first swimming cap equipped with a vibrating sensor and Bluetooth technology to alert blind swimmers at the precise moment they need to do a turn.
Blind Cap synchronises with the new Samsung Gear S2 smartwatch and any Android smartphone via Bluetooth technology, and works conjunction with the Samsung Blind Cap app, available on the Play Store.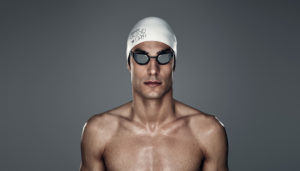 The swimmer's coach can send a warning signal from his/her smartphone or smartwatch which is converted into a vibration within the cap of the blind swimmer, prompting the swimmer to turn without additional help.
The device eliminates the need for a coach or guide to physically tap the swimmer with a pole to indicate the lane coming to an end – the rather rudimentary method which has been used since swimming for the blind was established as an official Paralympic sport in 1960.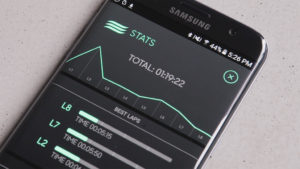 Blind Cap is currently undergoing testing by the Spanish Paralympic Committee.
Breno Cotta, Executive Creative Director of Cheil Spain, said: "Blind Cap is an innovation that builds upon one of Samsung's core values, which is 'meaningful progress through technology'. It's much more than a wearable, it serves as a standard of innovation and we are convinced that it will soon be a reality in the Paralympic Games. It is a winning lap for Paralympic swimming."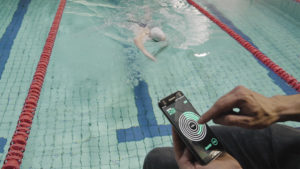 Malcolm Poynton, Global Chief Creative Officer Cheil Worldwide, said: "We believe mobile is central to how brands connect with consumers today. As a network, we're excited to continue leading the way, with Blind Cap being yet another example of how we're innovating with Samsung's mobile technologies to help improve everyday life."