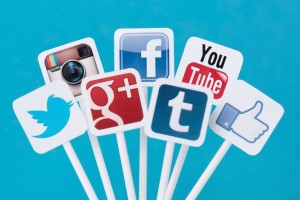 Four out of five advertisers and marketers plan to increase their use of social media next year, even if many are unsure on how to measure its effectiveness, according to new research.
The Content Marketing Association's study, The Role of Social in Content Marketing, asked 100 senior level marketers, media agencies and creative agencies.
It found 80 per cent of those asked said they would increase the use of social within content marketing strategies next year, 75 per cent planned to invest more in owned social media, and 57 per cent currently invest in paid social media.
But marketers were much more divided over the issue of social media measurement. 42 per cent said they were unsure of their ability to accurately measure its return on investment. Only 28% said they were confident.
Twitter and Facebook were named the most influential and most economically viable social media platforms in the content marketing space, with the pair coming first and second respectively in both categories.
Facebook was also named the most effective B2C content marketing social platform, according to 55 per cent of those asked. LinkedIn took the lead in B2B. Two thirds (67 per cent) of those asked said it was the most effective in that market.
When asked why content marketers used social media, the number one reason given was amplification (57 per cent) with building a fan base coming in second at 21 per cent.
Claire Hill, the managing director of the CMA, said: "This brand new insight demonstrates the importance social media now holds for marketers and the content marketing industry, with most seeing it as a necessary part of their strategy. The pace at which social media is growing in power and influence is remarkable, and that there are many opportunities for brands to use this to their advantage to make their voices heard."