CommonSpirit Health released its latest "found footage" brand campaign from Hello humankindness, which is the overarching brand movement of CommonSpirit Health. The spots, featuring real world footage taken during the pandemic, beautifully depict how spreading joy and brightening someone's day can strengthen relationships, communities and one's self.
The first spot, "Driveway Chalk" showcases one good neighbor's solution to encourage connectivity amid social distancing among his community. Filmed in 2020, the real world footage reminds viewers that life is full of unexpected turns and unexpected joy, and is still relevant today as people across America continue to grapple with the choice to be together or distant among continued COVID-19 concerns.
The second spot, "Motivational Sister" shows a little girl giving her younger brother a pep talk.
"You're a champion," she tells him. "You're not a quiter. Quitters don't do what they're 'posed to. And you're a star. And you shine. That's what you do. That's what you do every day."
The spot shows how words of encouragement can have a positive impact—and how we treat one another can positively impact us.
"When we launched #hellohumankindness, I was excited to share stories of real people showing the power of kindness and human connection," said Mark Viden, SVP of Brand at CommonSpirit Health. "The latest inspiring chapters of this initiative, 'Sidewalk Chalk' and 'Motivational Sister,' again bring our movement to life, reiterate the healing power of kindness and remind us that while life is full of unexpected turns, it also brings unexpected joy."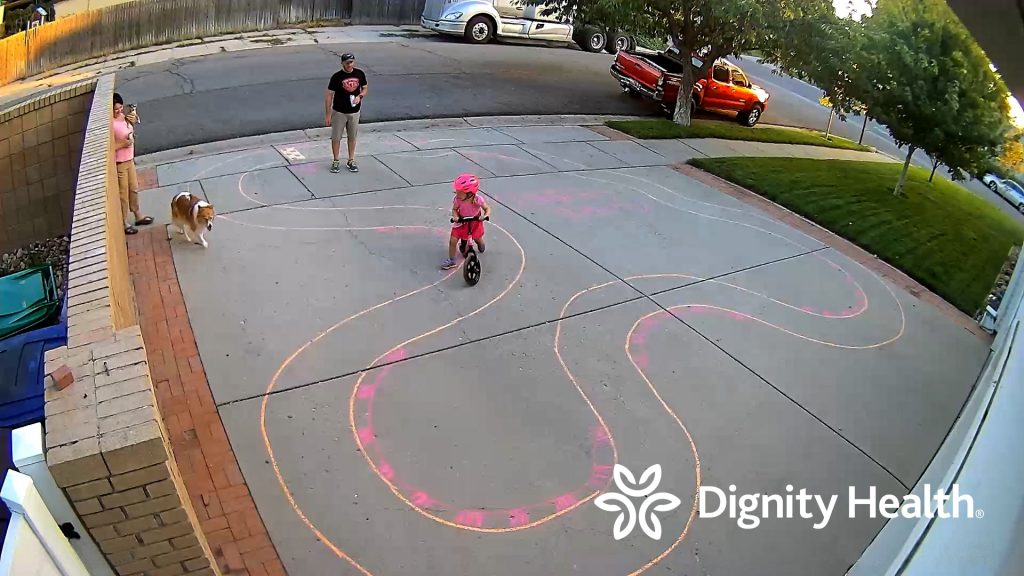 CommonSpirit Health, one of the largest health systems in the U.S. that now includes Catholic Health Initiatives and Dignity Health, is meeting people in this moment of uncertainty and providing continued encouragement.
The brand's decision to not gloss over real-world issues is fully intentional and reiterates the brand's message that shared humanity and human connection can heal the body, mind and spirit – even if we're physically apart. It depicts a genuine moment of one person brightening another's day and reminds viewers that while life is full of unexpected turns, it also brings unexpected joy.
Source: CommonSpirit Health