Davis will focus on driving forward COPA90's media solutions, overseeing commercial and product capabilities to encourage holistic, insight-led solutions and brand-centric thinking across all clients.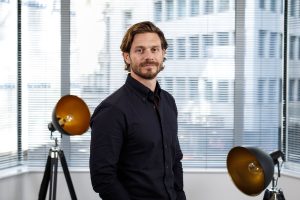 Davis brings over a decade of experience in media and brand partnerships, having held roles at Dentsu-owned Gleam Futures where he was instrumental in creating and growing their influencer marketing arm, Gleam Solutions, as well as DailyMail.com and Vibrant Media in New York.
COPA90 has a unique positioning, with its understanding of modern football fans around the world delivering high engagement rates on both its own platforms and those in its Fan Network. This, combined with industry-leading creative content, has seen it win numerous awards for its work across the likes of Budweiser, Pepsi, Sports Direct and TikTok. 
The appointment comes at an exciting time for international football, with two tentpole moments in 2022: the Women's Euros this Summer in England followed later in the year by the Men's World Cup in Qatar.
Chris Davis, Head of Media & Partnerships at COPA90 said: "COPA90 has a great reputation as the leading voice of football fans around the world and I am looking forward to working with them on their media proposition in what is set to be a thrilling and unique year in football."
Simon Joyce, Chief Business Officer of COPA90 said: "Chris' reputation for delivering outstanding business results for partners will ensure COPA90 is at the forefront of creative media solutions for brands wanting to reach and engage football fans around the world. 2022 is set to be unprecedented in many ways and a year where creating meaningful impact has never been so important. We are excited to have him on board."
Davis begins with immediate effect.
Source: COPA90