Fuseideas, a creative marketing agency with headquarters in Boston, Buffalo and Portland, Maine, has partnered with The Steers Center for Global Real Estate to raise awareness and plan for future growth. Located within the McDonough School of Business, Steers was looking to create a heightened brand presence for its commercial real estate program. One of its main goals was to strengthen The Steers reputation while creating a competitive edge against other collegiate real estate programs.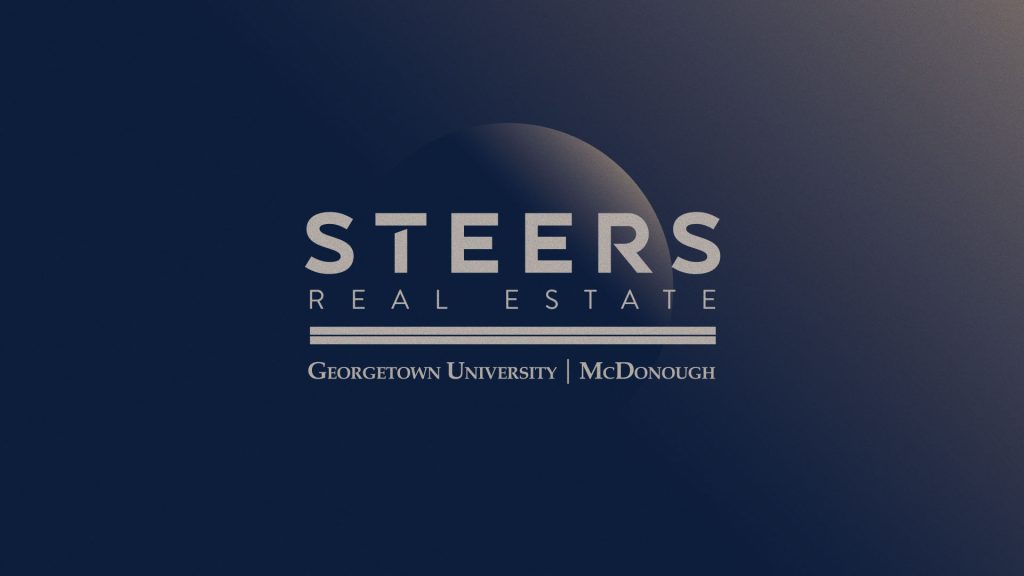 An agency with extensive knowledge and experience in higher education marketing, Fuseideas worked with Steers to re-envision and rebuild its foundation by focusing on three key pillars. The new brand strategy would concentrate on education, experience, and ethos. Georgetown McDonough's strong academic and professional faculty provide a world-class education. Business networks and job opportunities in the gateway real estate market of D.C. offer students unrivalled real world experiences. Plus a top-tier curriculum based on a legacy of Jesuit values, positions Steers students as visionaries committed to both changing the world and giving back to it.
"Through the brand strategy and foundation work conducted by Fuseideas, they were able to help us get to the core understanding of who we truly are as a brand and establish the pillars on which we stand. This work will not only help to differentiate us from our competition in the marketplace, but define the evolution of the Steers brand as we look to the next ten years of our growth and success," said Matt Cypher, Ph.D., Atara Kaufman Professor of Real Estate, Director of The Steers Center for Global Real Estate.
The partnership between Fuseideas and The Steers Center resulted in the successful launch of a redesigned brand presence that included a modernized logo, a redeveloped website with a more streamlined user experience, and the creation of highly engaging content. In addition, the agency produced a geo-targeted paid social media campaign that will attract, capture, and convert prospective students, potential employers, alumni, and other key constituents.
To learn more about this new brand-building campaign created by the partnership between The Steers Center for Global Real Estate at Georgetown University's McDonough School of Business and Fuseideas, please visit fuseideas.com or globalrealestate.georgetown.edu.
Source: Fuseideas