Creative Conscience, a global movement and charity, is pleased to announce the appointment of its new Chairman, Raoul Shah, Founder and Joint CEO of Exposure.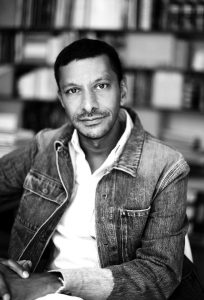 The Creative Conscience mission is to engage, train and reward creative thinkers to use their talents to make environmental, social and societal impact. Shah's role will focus on developing significant global partnerships and facilitating commercial connections to accelerate the charity's impact.
Since its inception, the charity has grown along two key axis: a global network of influential educators, teachers, creative industry leaders, entrepreneurs and world-class thinkers alongside a digital community of graduates, students and future leaders. All share a common purpose of making positive change through creativity and ideas.
The charity, community built was established by Chrissy Levett in 2012, operates as a global digital platform aligned to an annual calendar of events that include events, workshops, talks, courses, mentoring sessions and its prestigious global Creative Conscience awards.
Chrissy comments: "Our ambition has always been to act and do rather than simply think and discuss. Ideas can change our world and we have a relentless desire to make an impact across every aspect of our society including conservation, sustainability, human rights, diversity, social inclusion, mental health and physical wellbeing."
Raoul Shah said: "2020 has shown us that purpose and clear values are the central tenets to meaningful business. Between individuals, communities and global brands, the opportunity to use creativity to solve problems and improve our world is both inspiring and empowering. Every action we take can have a positive impact on our society – our ambition is to provide the right tools to equip young people to change their behaviour to make this impact. The Creative Conscience global network and its digital community represents the potential for big change."
Previous Chair Lawrence Zeegen, Professor Lawrence Zeegen, Pro Vice-Chancellor Research, Innovation and Enterprise at Ravensbourne, will continue to support the charity as a Trustee.
Since its launch, the organisation has engaged and inspired over 4,000 purpose-driven projects conceived by the next generation of creative thinkers from over 75 nationalities.
Source: Creative Conscience