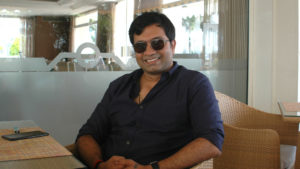 Creativeland Asia, one of India's largest and most sought after independent agency. It was founded by Sajan Raj Kurup in the summer of 2007, and is now one of the fastest growing and the most awarded independent communications companies in the country.
We had an opportunity to sit down with Raj during the Cannes Lions Festival and speak about the decade that was, the future ahead and how he sees the industry evolving along the way:
Q) Lets start with the Group and all the exciting ventures you have undertaken recently. Can you tell us a bit about them and also layout the plans for Creativeland Asia moving forward?
A) This has been a landmark year for us, we just finished a decade of doing what we have been very proud of. The summer of 2007 is when I started Creativeland. It was never envisioned as an agency, we didn't want a restrictive model and have always looked at it as a future facing platform. What we know very well is how to build brands and we love doing that in the most creative way possible. So the centre of everything was creativity and we have done that with the kind of work we put out. The group has worked on brands that have done excellently well in the market.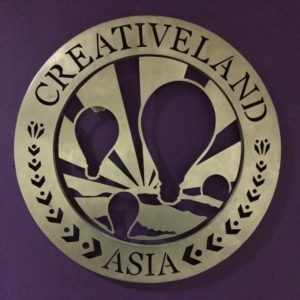 Our vision was very clear, we are going to grow quietly, easily, organically and making sure that Creativeland Asia becomes a name, which people understand and clearly associate with disruptive, constructive creativity.
When we finished 10 years, we looked at how the model is changing, and we understood that while advertising is still controlling the marketing communications of a brand, it still doesn't have a larger play as far as the destiny of the brand goes. Which is why we say creativity needs to put the money where its mouth is, something that is rarely seen. With Creativeland, we decided to do that.
Apple's iPhone was launched in June 2007, so was part of Google… so 2007 seems to be a very interesting year where a lot of things started changing. It's all serendipity, some universe conspiracy. We are proud to be a part of that month; our genesis was there.
When we finished 10 years, we decided to officially launch Ventureland Asia, which for me, is the way brands are going to be built in the future. You look at agencies of the world today and they are targeting themselves as a design agency, because that is the missing piece for them. They have always been consulting but they did not have a solutions wing. I have always had a solutions wing, but I have never had a consulting wing. So I could never articulate a problem to a client in the best way possible, we would wait for them to articulate.
Ventureland started like that, but we said that we would learn to articulate problems for a client and find a solution and I am quite humble about the 'Ventureland's way' of going about it. As I come from an ecosystem of solutions – compared to the agencies, who come from an ecosystem of problems – it is easier for me to backwards integrate, since all I need is consulting. For them to forward integrate and make sure that they're giving great solutions, is going to be tougher.
So there are going to be two goals for Ventureland in the next five years: One is obviously, put our money where we think will result in a larger play. Masala Baby, for example, is an acquisition where we own 40% stake in the company and suddenly from a New York based brand it has now gone into Canada, to the UK, Europe, Japan, Middle East… so I have pre-ramped their entire e-commerce set up. We are bridge funding a lot of projects right now, we have got some flagship funds that we are going to be offering.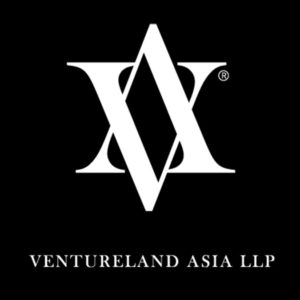 But while that happens, there is another part of Ventureland that is going to be very important, which is consulting for brands. There is a pizza brand in India, who has given us a mandate to take a re-look at their entire existence. Suddenly the game changes from: 'let's ask them to do a campaign for us' to 'how do I make sure that there is a quantum shift in our revenue'. So my entire deal changes completely with them.
To me, this is what I'm most excited about, Ventureland. We are going to look at existing businesses, revamp them and have a larger play and say in the way the brand exists – far more than just having a play of communications or how is the aesthetic value of a brand – down to now it's business.
We have always known and seen what a good idea can do to business, now see what good business can do to an idea. That is my approach as far as Ventureland's concern. While Creativeland will still focus on what a great idea can do to your business, Ventureland will focus on what great business can do to your idea. So this is what was missing in my armoury, which is what I'm really excited about.
While we were doing this we also saw the whole conversation about digital unfolding. Everything is now digital. I don't understand the whole concept of the digital agency per se, as you never had a TV agency, or an outdoor agency, so what is this digital agency? It's an ecosystem that you need. There has been a surge of social media shops that have come up, they have cheap retainers and have commoditised digital. They understand brands and definitely don't understand social media. It has all become production led now and is all about how fast and how cheap can I make a video and put it out.
That's what's happening with digital. So I thought it was time for us to re-invent the system and Baaash Digital was created to take on the traditional digital agency mind-set, because now marketers are becoming serious about this medium as it's no longer ticking it. Earlier digital would be a 5% or 7% of your overall marketing budget so every marketing guy would just going to take it off. Now that has changed. I handle Mercedes right now and about 65-70% of the media is all digital. Then it cannot run with the old traditional ecosystem which is built to just let you tick off the box.
So Baaash Digital has been created for every day digital requirement and we got the whole ecosystem, so this means that we cannot work as an agency. We have writers, executive producers, a good leadership on board who understands brands and state of the art facilities and equipment… so when it comes to Baaash it is no longer 'let's present an idea to a client', it's about saying 'let's go and put content straight out'.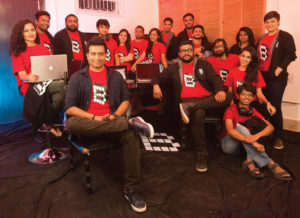 The moment I have this ecosystem, it changes the game completely, because this is dynamic, this is everyday. If you take a brand and look at the brand as a person, all of us are brand in our own right and we all are on Facebook. I don't think you run a Facebook campaign for yourself, you don't wake up and think what is my campaign today? No! You feel something and you put it out. You don't have an external consultant telling you exactly what you need to do.
We all are keen to have interesting conversations on Facebook and want the world to see us in a particular way, which is exactly what the brand also wants. They want, in the other 270 days of the year that it doesn't have a campaign, to exist as a brand – as a person that will have a conversation and builds itself. This requires an ecosystem, which is primitive, not advanced.
There are people who live the brand and they put out content on a daily basis. On father's day I would like to put up something nice about my father, now it is about everyone thinking how do I put something disruptive and how do I get more likes.
Brands want the same thing, do you need a brief for it? No. The why should a brand need one? You know exactly what your brand is, what you don't have is the ecosystem that can support this sort of nimble existence, which is what Baaash digital is. So far we've had great feedback, people have received it very very well. We already have existing clients to jump on to it and have created some amazing work.
Digital medium needs to be a taboo free existence with no restriction. If I have an idea I should be able to put it out. I should not have to wait for budgets. If I do one year of 270 days of brand content, then next year I know exactly what to do. The brands then will also start becoming intuitive, it thinking for themselves, you won't need a brief.  The first year is going to be tough because you are figuring things out and experimenting. That's what happened with us on Facebook – we used to wonder what should I put, but now it has become natural, you know exactly when to put what.
This is what we are trying to build. Baaash Digital is going to be an intuitive digital ecosystem for brands and that to me is going to be a game changer in the future!
Q) You mentioned with Ventureland, it will be easier for you as compared to an agency – as you just need to backwards integrate from a solutions aspect to a consultancy aspect. But what are the biggest challenges that you face during this this process?
A) Breaking the agency mind-set, it has been the toughest challenge because you are getting out of the comfort system. We are so used to a certain kind of working, going out there and say 'hey this is my price and this is what I can offer'.
When it comes to Ventureland, you are putting your money in, you are walking into a territory where it no longer defines what you are accountable for. You are taking on the owners for the business. So to me, the mind-set is going to be toughest challenge of all of them.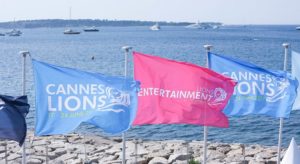 Otherwise it's actually a no-brainer. Look at Cannes right now, you hear about Publicis pulling out, why is that happening? The entire ecosystem is moving… you don't see Publicis or WPP, you see Google, you see Snapchat. There is a whole ecosystem that is moving in that favour. It's important for us to not clamp down and not pull out.
You need to join that band, I would see Ventureland being up there (with the likes of Google and Snapchat), far more than a network agency. The best ideas in the world, all the brands that you see here (in Cannes) did not exist 10 years back. That's quite funny if you see the largest spenders in Cannes did not exist a decade back! I want to invest in brands of today. In the next 10 years, you will see a new flood of brands. You will want to have a play in that, that's what Ventureland is all about. Everybody can take on a legacy and do something, but creating new brands is what's going to happen.
Q) Lets talk about the Marketing Industry, especially in APAC, where so see the Industry now and how do you see it evolving?
A) As an industry, there are a lot of people who are trying new assets. We have seen newer formats being launched and it's here to stay. These formats will consolidate – you will see a lot of networks coming together. We just heard how GroupM and MEC are coming together. So I think there is a lot of consolidation that is happening at that level.
But I would watch out for nimble players who are going to break out of the system and who are going to be fast reactors, because that's what is required.
In APAC, the way digital and social media is going to evolve, is crazy. Even in India today, we see the use for social media that is so different from saturated markets like Europe. Mobilization is happening, something like Jio for example, has changed the whole ecosystem in India. Which telecom player can offer eight months of free data? They have done that and suddenly you have an entire country hooked onto the mobile phone. The menial labour is suddenly watching videos. If that's what has happened in just one and a half years of digital ecosystem, just imagine what's going to happen in the future! We still have a long way to go.
China for example, when it comes to mobile, they are still the largest mobile market in the world. India is getting there. In terms of growth between China and India, the latter is going to be way ahead because this is the last time that any country in the world, will have such a mass mobilization of mobile.
Q) What has been your favourite project over the last year?
A) We worked on an infrastructure design and we set up something called Creativeland Cities. This is an institution, if I may call it like that, and we have plugged into the whole smart city project in India with 200 smart cities that are planned for the next decade.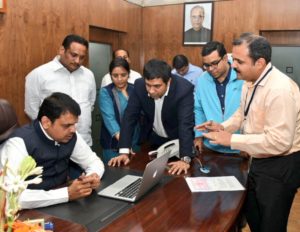 We're working on three so far and have a full set up that we are doing. We got something called City Lab that we launched, where we are taking on the city of Nagpur and revamping it. From way finding solutions to traffic system, to water and based management – we have been able to take on technology, a bit of anthropology and fuse it together and become consultants to municipal corporations.
In fact, on the 30th of June, we are submitting 11 projects, which are going to come under the whole smart city project. We are seeking approval for all those kind of things and that's some other level. It's one thing is to change a brand and another thing altogether, to change a city.
What we are also trying to build through this is a reservoir of information and data as far as the Indian cities are concerned. Something no one has done before. So we are organizing data for them, understanding it and interpreting what one can do to build cities of the future in this country.
Q) Can you build on that? Give us an idea of the scale of the operation and how does it work in India, where there is big problem of bureaucracy?
A) The bureaucracy in India is drastically changing as we speak. From the time the new (Modi) Government has come on board, the paper work has gone down. They are simplifying things. We have also seen that simplification happening amongst corporations.
As for the scale of it, a city like Nagpur is investing over $3.5 billion in the next two years into smart city projects. That is just for two years and just one city… now multiply that by 200 cities, imagine the kind of scale!
India is very tough, nothing like this exists, but when we proved with one project, when I rebranded the entire city, in a matter of eight days, the chief minister of Maharashtra signed an MOU in his presence and he made it happen. Back in the day it could've taken months to do this, but today we were able to pull that off in little more than a week.
Bureaucracy is not what I am worried about, scale yes it makes us nervous sometimes when you look at what it means, but I think the time is absolutely right. I also love how strategically we are starting from the centre of India, given Nagpur has the 0-mile marker in India. So it is a great place to symbolically start as well… It's always good to start from the centre, never from the side!
Q) If you could change one thing about the Industry, what would that be?
A) I think the myopia is what I would change. I would take off blinkers very soon because as an Industry, I have always argued and said that we are not an Industry, we are only a fraternity. The whole Industry isn't even the size of the profit Google makes!  So it's very important that we understand that we are nothing but a fraternity and as an Industry we need to be more collaborative, inclusive, and not siphon of things saying: 'this doesn't belong to advertising' or 'this doesn't belong to brand communications'.
I think today, more than ever, we are at a place where Google is probably going to be one of the biggest advertising and media agency – actually it already is right now – and you have the Snapchats and Instagrams of the world, who have become the biggest media vehicle. It's nothing but the myopia that excludes them from being a part of us and make a larger media industry. Until we don't change this we will only stay as a fraternity never as an Industry. That is the future, that is advertising at play, that is brand building at play. What you are doing on Instagram, you don't do in TV anymore… and the faster we understand and learn that, and get out of this complacent existence of ours, we will be fine.
Article by: Elena Munoz de Leon and Mahir Prasad, MarComm News