The latest appointment further bolsters agency's creative prowess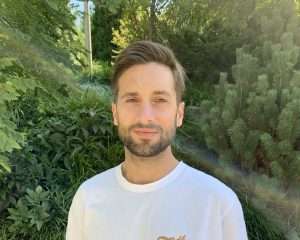 Today, DAVID announces that award-winning creative Alejandro Juli is joining the agency's Miami office as Group Creative Director, effective immediately.  
Juli brings over a decade of experience to DAVID following stints at Ogilvy, DDB and BBDO and DDB. His post adds to the agency's lineup of growing talent in the Miami office, including newly appointed Rafa Donato, Chief Creative Officer; Luiza Prata Carvalho, Head of Account, and Brenda Fell, Head of Production. He will report to Rafa.  
Juli will manage the Budweiser creative team, overseeing the creative output, as well as guiding and building the account team. He is most looking forward to helping the DAVID team solve business challenges with culture-shaping ideas, which is what the agency is renowned for.
"We're so happy to have Ale here at DAVID. He's a strategic and passionate problem-solver who's adept at asking the right questions to birth great ideas. His extensive creative experience along with his natural ingenuity will be an incredible asset to DAVID's internal teams and international clients alike," said Rafa.  
Juli sought out DAVID to diversify his agency experience, which now spans creative strategy, experiential, digital and team building. In his 12+ year career, Juli has worked for top brands including Miller Lite and Mars, and more specifically on viral campaigns, such as Skittles 'Target the Rainbow", Cerveza Salta's 'Beer Tooth Implant', and the National Safety Council's 'Prescribed to Death'. His work has collected accolades from the industry's most distinguished awards programs. 
Source: DAVID