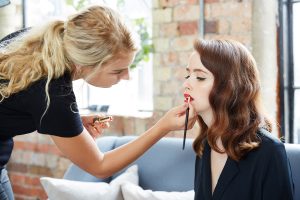 Debenhams has made an investment into blow LTD., one of the UK's largest and fastest growing 'on demand' beauty services provider. The exclusive UK partnership enables Debenhams to accelerate its presence in the £4bn Beauty Services market, an ambition set out in its Debenhams Redesigned strategy in April. Debenhams will hold a minority stake and join the board of blow LTD.
Debenhams' stake in blow LTD. will give the company a disruptive proposition in the large but fragmented beauty services market via a tech-enabled premium service provider. It also creates a new distribution channel for the department store whereby beauty services and treatments can now be booked to take place at home, as well as in dedicated beauty bars in Debenhams stores.
The partnership will also allow beauty brands to forge closer relationships with customers via Debenhams' in-home services and sampling. The first three blow LTD. 'beauty bars', offering blow dry, make up and nail services, will launch in Debenhams' Oxford Street, Birmingham Bull Ring and Manchester stores this Autumn, with more sites following shortly.
Blow LTD.'s tech-enabled curated marketplace has already experienced rapid growth, delivering over 150,000 beauty services, with over 300+ vetted professionals yielding a satisfaction score of more than 95%. To date, blow LTD. has secured investment from Unilever Ventures. It also has exclusive partnerships with brands such as L'Oréal Kérastase.
The partnership is a logical build on Debenhams' market-leading position in the Premium Beauty market. Its clear number one position in Premium Make Up is increasingly making Debenhams the 'go to' partner for high profile brands entering the UK market, such as the recent exclusive launches of Kat Von D and Make Up Forever. In August Debenhams announced celebrity TV presenter, Alesha Dixon, as its ambassador for Beauty with activity to raise awareness of its Beauty Club loyalty scheme which has over 1.2m members.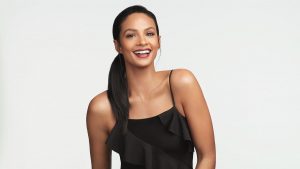 Commenting on the partnership, Debenhams CEO, Sergio Bucher says, "I am excited to announce our partnership with blow LTD. The step is a strategic move which ties into multiple facets of our Debenhams Redesigned strategy. This will allow us to scale up our Beauty Services offer rapidly and bring brands closer to customers both in store and in their own homes. Blow LTD.'s exclusive presence in Debenhams stores will give customers even more reasons to visit us and the digital app booking service fits with our aim to offer customers a seamless mobile experience. Through partnering with blow LTD. Debenhams can adopt an entrepreneurial approach to a growing market, acquiring external expertise with flexibility and low overhead commitments."
Dharmash Mistry, Chairman and Co-founder of blow LTD. says, "Our partnership with Debenhams will turbo charge growth and awareness of blow LTD. by accessing the vibrant and loyal customer base of a UK market leader. This move accelerates our ambition to bring expert beauty services to customers in key regional cities across the UK, either in their homes or in Debenhams stores. We are excited to join forces with Debenhams to reinvent the fragmented, multi-billion pound beauty services market."
Debenhams Redesigned, the strategy announced in April, detailed Debenhams' mission to 'Make shopping confidence boosting, sociable and fun' with plans for growth which include a stated ambition to create a £1bn business in Beauty and Beauty Services.
Source: blow LTD.