Brand design studio Without has brought the spirit of world-famous institution The Wolseley Hospitality Group online, with a new website and visual identity that emphasises people rather than buildings.
The group's restaurants, including The Delaunay, Brasserie Zédel and The Wolseley, evoke a bygone era and unique style of hospitality (restaurant critic Grace Dent once said, "People don't flock to The Wolseley for life-changing eggs on toast; they go for a big plate of mood."). But restaurant websites, especially at group level, often fail to convey the emotion of their physical spaces – the energy and buzz, the laughter and chatter.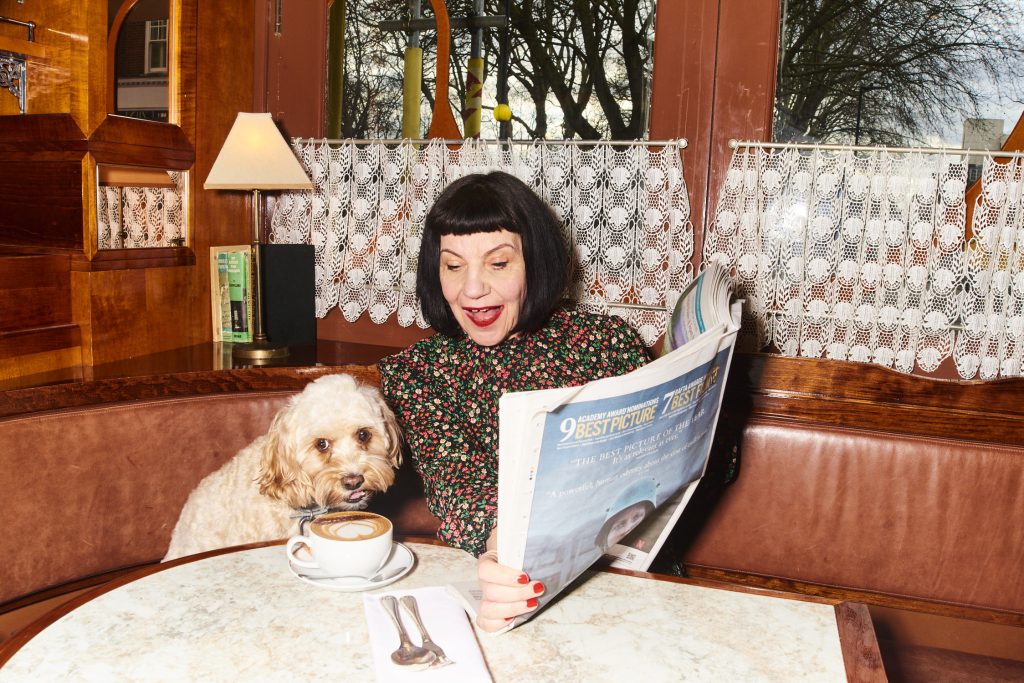 To design the future of a group steeped in the past, Without visited all seven restaurants and spoke to staff directly. "That's where the magic lies," said Philip Koh, Director of Strategy at Without. "Through the process we came to understand that you don't experience the restaurant;
you remember the doorman who greets you, the manager who shows you to your favourite table, the waiter who charms, the chef who packs an unprompted gift for you to take home. Ultimately, what makes the Group different is its people – staff and customers are the heroes."
After a change in name last year, celebrating the people that make the group special became a focal point for the work.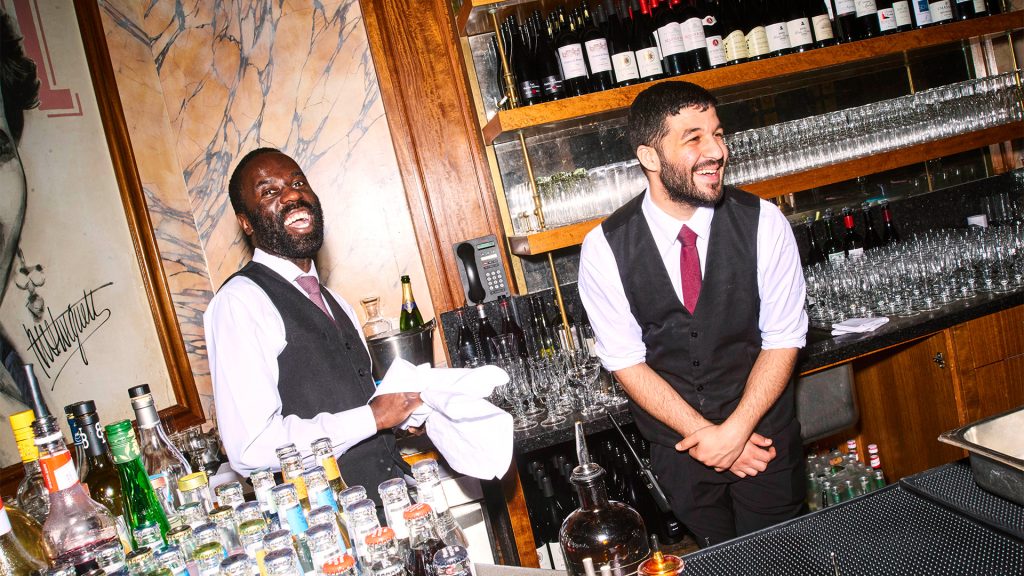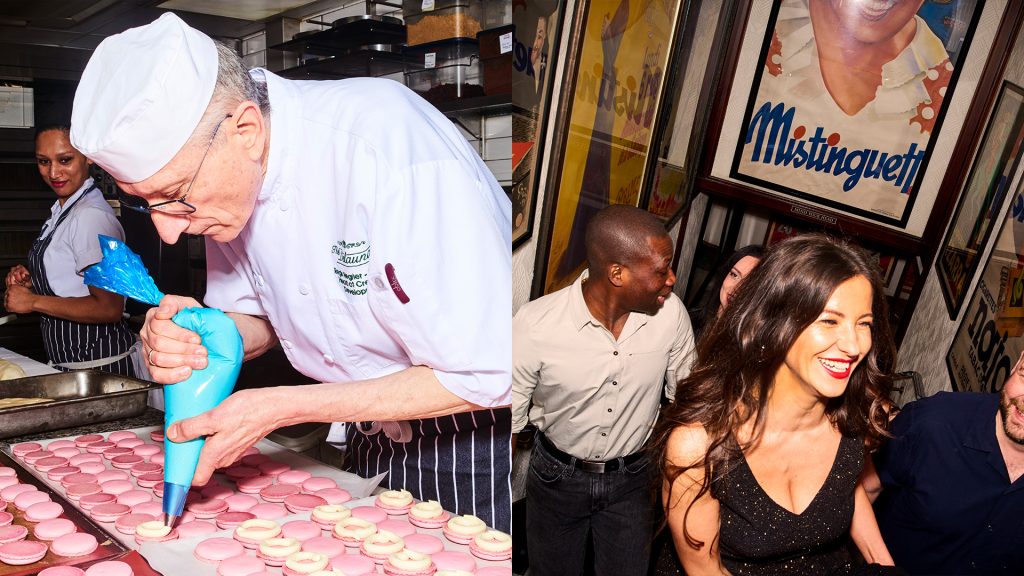 Without's art direction went beyond simply documenting the beautiful architecture and, instead, captures the essence of what each location feels like; snapshots of moments, memories and joyful interactions. Without assembled a team that included photographer Bella Howard, whose flash-forward style brings the work to life. While most hospitality businesses pay lip service to staff with shots of empty spaces and beautifully propped food, Without moved away from Instagram-ready plates to focus on people and the joy of eating. Food is shot in the process of being made or consumed – eating the cake, not having it.
This theme continues in the typography, which blends stylish serifs (GT Alpina from Grilli Type) with humanist sans-serifs (Satoshi from the Indian Type Foundry). Clean layouts and a stripped back, warm palette let the photography shine and, taken together, convey the brand's trademark experience: you don't know what will make an evening at The Wolseley special, but the level of quality and service will guarantee that it is.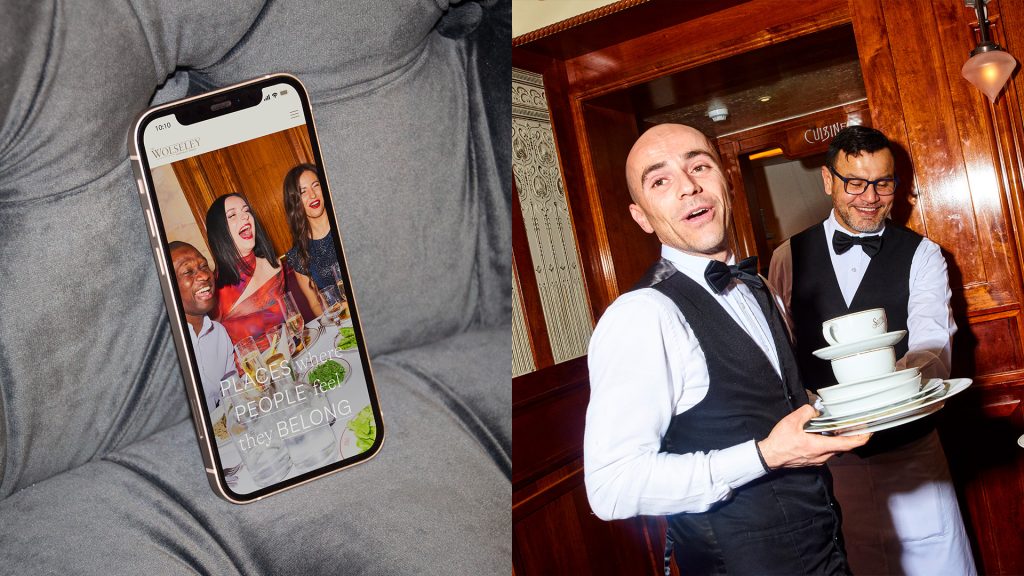 Philip Koh, Co-Founder and Director of Strategy at Without, added; "When working with something as beloved as The Wolseley Hospitality Group, we felt the responsibility, not only to protect the heritage of the organisation, but also to honestly reflect the energy and brilliance of those who make it what it is, from the floor up. UX and UI design, content and brand strategy, all of this is in service to the real stars of the show – the people who bring the spaces (online and off) to life."
The Wolseley Group's new branding will roll out throughout July as they prepare for national and international expansion.
Source: Without