As children across Europe return to school, ROTHCO, part of Accenture Interactive, launches a mind-bending new campaign for FMCG giant Kerry Foods' reinvented kids' dairy snacking range, Strings & Things. Directed by Greg Barth at BlinkInk, the two playful TVCs and radio content cement the new brand name of Europe's most popular cheese in string form.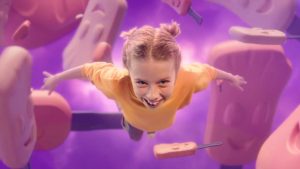 Set to a quirky voice-over and beat that repeats the catchy mantra of 'strings & things', one TVC begins with a mother returning with her grocery shopping. The fun begins when her daughter discovers the cheesy snacks in the bag.
The moment she peels the Cheestrings, her imagination is sparked; soon she is gliding across a colourful, fantastical CG universe flanked by singing Yollies, funky Cheeshapes, and diving amongst swaying Cheestrings. Pure zaniness follows as it cuts back to her mother in the kitchen, who is now joined by the groovy character, Mr Strings, playing the saxophone and moving his hips to the beat.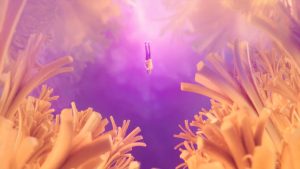 Sarah Murphy, Account Director at ROTHCO, comments: "Cheestrings, Europe's most beloved cheese in stringed form, was joining a band. No longer merely a solo artist, the strings were being joined by a variety of other things to form a range under the moniker 'Strings & Things'. To make sure people remembered this, we created a bizarrely memorable campaign that allowed us to say the new brand name a kajillion times. In addition to this super catchy brand film, listen out for one second 'Strings & Things' radio ads. Blink your ears and you could easily miss them."
The new Strings & Things adverts will run across TV, video-on-demand, social media, and radio. One advert will focus on the entire Strings & Things product portfolio and the other will focus on Cheeshapes.
Source: ROTHCO