DLMDD today unveils the soundtrack to TFL's Elizabeth Line, which opens today. The specialist sonic branding agency brought the world-renowned Chineke! Orchestra to perform Strauss' iconic Blue Danube as the soundtrack to the long-awaited line.
DLMDD & Chineke! launch the Elizabeth line from DLMDD on Vimeo.
Working with VCCP on the campaign titled 'Bringing more of London together', DLMDD brought Chineke! to record the soundtrack at the Woolwich Works, a new creative landmark district located on the Elizabeth Line.
Chineke! is Europe's first professional orchestra made up of a majority of black, Asian and ethnically diverse musicians. It was founded by Chi-chi Nwanoku MBE, OBE, CBE , principal bassist and Professor at the Royal Academy of Music, who was awarded MBE and OBE for services to music.
Greg Moore, co-founder of DLMDD, comments:
"Chineke! was the perfect orchestra to soundtrack the Elizabeth Line as they embody the very essence of the campaign – to bring the people of London together. It was an enormous pleasure to work with such a talented and diverse group of musicians to record Strauss' Blue Danube, marking such an historic moment for London and its connectivity."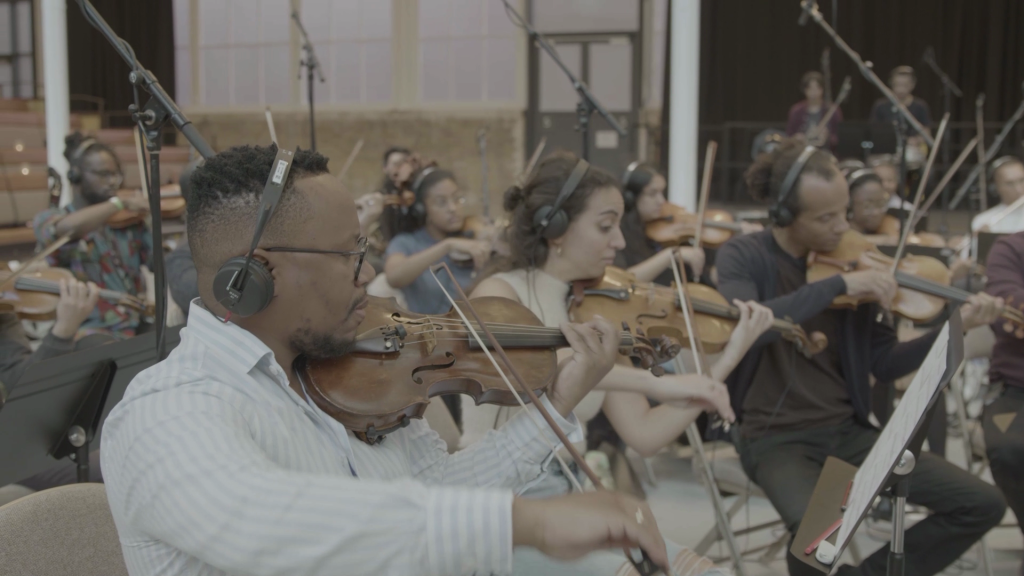 Chi-chi Nwanoku MBE, OBE, CBE, founder of the Chineke! Orchestra
"It was thrilling for the Chineke! Orchestra to record the soundtrack for the launch of the new TfL Elizabeth Line. Our message to champion change and celebrate diversity in classical music embodies the incredibly rich cross-section of every culture in London, which this new line will serve."
Source: DLMDD