The world's first NFT auction of an integrated ad campaign opens to bidders for seven days from August 2nd 2021. The campaign, created by Ekstasy and consisting of TV, digital out of home (DOOH) and radio advertising, will be auctioned on Opensea.io to raise money for Magic Breakfast – a UK-based charity, providing healthy school breakfasts to children at risk of hunger in disadvantaged areas of the UK.

There are an estimated 2 million children in the UK at risk of starting the day hungry. A hungry child cannot focus on their learning, which can have a negative impact on their educational attainment and may, in the long run, affect their professional careers.
Magic Breakfast provides healthy breakfasts to around 170,000 children each school day to ensure they have the energy and nourishment they need to make the most of their morning lessons. Funds raised from the sale of the NFT, will allow the charity to reach children at risk of hunger and work towards its mission that no child is too hungry to learn.
The cause of Magic Breakfast is close to Ekstasy's Founder and CEO, Mike Saraswat's heart. Due to personal reasons he faced food insecurity whilst in his first year of university, where he found that his learning was impacted due to lack of food. He relied on one meal a day for several months, where he remembers that in the university cafe, he would ask for extra fries so that he would not have to buy dinner and was already extremely hungry due to lack of breakfast. He now runs a successful agency, and wanted to give back by shining a light on this topic using the medium of cutting edge NFT technology.
NFT is a non fungible token that helps attribute the ownership of the digital asset using the power of blockchain. This asset could be anything digital like an audio track, video, photo or video game. Mike has worked closely with some of his colleagues from Ekstasy, namely, Callum Reynolds, to develop the business strategy of the campaign, Clement Brunson on the creative strategy and Travis Usher on the creative execution.
Ekstasy are the first creative advertising agency in the world to raise money for a charity in this new innovative way, by creating and selling an integrated advertising campaign as an NFT. They have strategised and conceptualised the campaign, with Mike directing the ad spots for TV, radio and DOOH. All the work carried out has been done pro-bono, focused on a child's imagination coming to life as he eats resulting in his energy levels increasing. The ads ran from July 17th to July 20th, with a 30 second TV spot shown on Sky News, a 30 second radio ad played on Virgin and Talk radio channels and the DOOH ad shown at Westfield in Shepherd's Bush, London.
Key individuals and organisations who have helped Ekstasy with the media, include Kevin Horsham from Ocean Outdoor, Westfield, Tom Lucas from Squadron
Media, Sky News, Virgin and Talk radio channels and Neil Leather from Wireless Group.
On the campaign, Mike said "The dreams of so many young children are being hindered by lack of good meals, especially breakfast, which we know helps children to focus in class and make the most of their education. Magic Breakfast is a fantastic charity and I am delighted to be helping them raise funds and awareness for their cause using the new-age medium of NFTs. Technology has the potential for good if used with the right intent."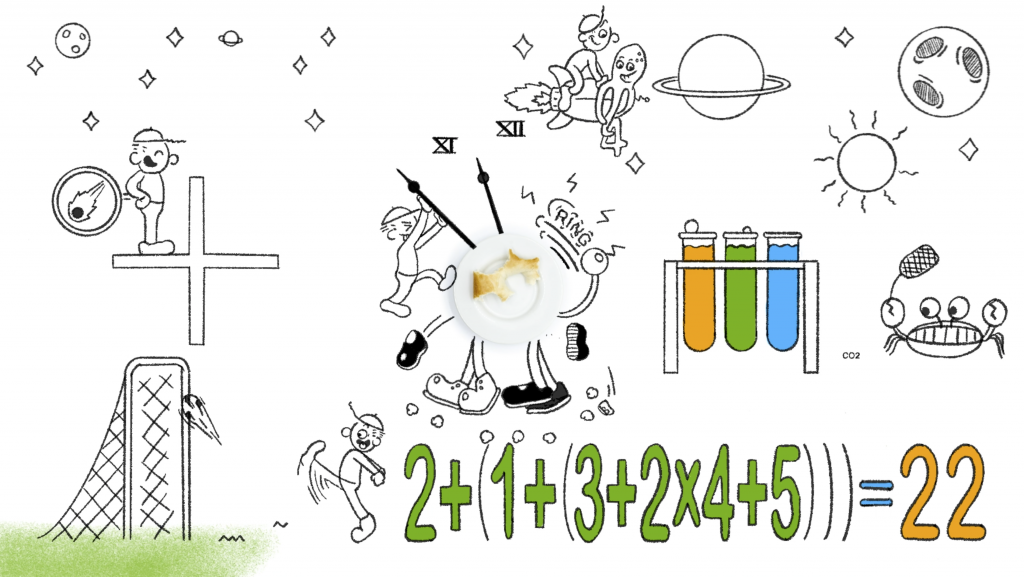 Emily Wilkie, Head of Fundraising at Magic Breakfast said "We are so grateful to Ekstasy for drawing attention to the urgent issue of child hunger in the UK and the transformative effect that a healthy breakfast can have on a hungry child's ability to learn and enjoy their mornings at school. It's been a pleasure working with Mike and his team on this campaign. Money raised from the auction will allow Magic Breakfast to reach even more children at risk of morning hunger, and ensure that no child in our partner schools is too hungry to learn."
Magic Breakfast and Ekstasy invite you to bid and promote this NFT auction within your network to raise awareness for this important cause –
https://opensea.io/collection/worlds-first-nft-advertising-campaign-by-ekstasy
Credits
Creative Advertising Agency: Ekstasy
Production Company: Ekstasy
Director: Mike Saraswat
Campaign Manager: Callum Reynolds
Creative: Travis Usher, Clement Brunson, Mike Saraswat Strategist: Clement Brunson, Mike Saraswat
Illustrator and Animator: Jack Snelling
Sound Design, Mix and Master: Fabio Di Santo, Daniele Prina from Amplitudo VO Artists: Riley Amos, Harriet Earle
Source: Ekstasy