San Francisco Based Agency Hires Boomerang Award-Winning Creative Director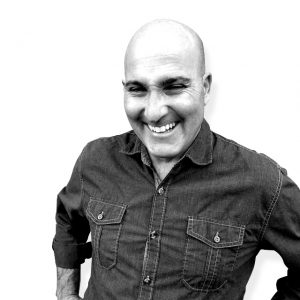 Creative agency Eleven, with offices in San Francisco, New York, and Chicago, has announced the appointment of its newest Creative Director, Michael Fiore. 
Fiore brings over 30 years of experience to the role, having worked for some of the industry's most well-known agencies from mcgarrybowen, where he managed creative teams on everything Intel related to Goodby Silverstein & Partners, where he helped launch the Saturn ION and SKY roadster, and worked on clients such as HP, Haagen Dazs, and Doritos. A boomerang employee, he returns to Eleven for the second time, his first stint being an ACD on AAA, Visa, Callaway and Apple.
Fiore sees his role as Creative Director to help other creatives find out what they are good at, even if they aren't sure yet. "I plan to foster more fun," he said. I've found that more laughter when discussing ideas has usually always led to creating better work." 
This approach has helped fuel multiple award wins, including The One Show, Addy Awards, Communication Arts Design Annual, Compasso d'Oro (Italy) and AIGA Design Annual. He'll bring his experience to clients such as CommonSpirit Health and Samsung's global mobile business.
"There's a certain dynamic at Eleven that reminds me of when I entered this business many moons ago in New York," said Fiore. "When you have a great idea at Eleven, people will rally, and help you try and make it. There is a simple work ethic that goes a long way, to 'check your ego at the door, and just do good work.'   This kind of empowerment is powerful." 
Michael graduated from the Art Center College of Design with a BFA in Advertising. He has lectured at the Fashion Institute of Technology and taught at the Miami Ad School. Michael currently lives in San Rafael, CA with his wife Valentina, from Sardinia, Italy and their son Julian.
Source:Eleven