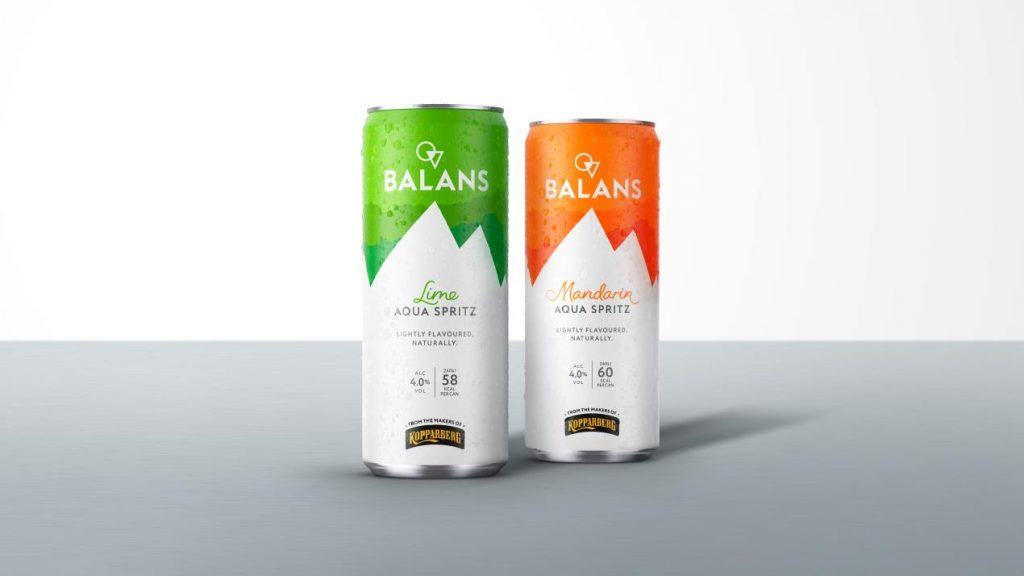 Elmwood client Kopparberg, the Swedish fruit cider, has launched its new brand and drinks concept Balans.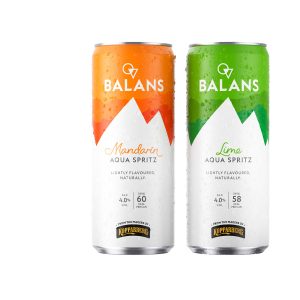 Balans Aqua Spritz signals the UK arrival of a growing US trend towards alcoholic sparkling seltzers. It is an alcohol infused sparkling water with a hint of natural fruit taste – Lightly sparkling and refreshingly balanced.
This low calorie, low-sugar drink is inspired by the growing trend for health, fitness and wellbeing. The Balans brand, brand world, packaging and tone of voice was created and designed by Elmwood for a balance-seeking audience who do their best to not let the demands of life get in the way of having fun.
Demand for alcoholic sparkling waters has been growing at a significant pace in the US since 2016, and the launch of Balans signals the arrival of the drinks trend in the UK.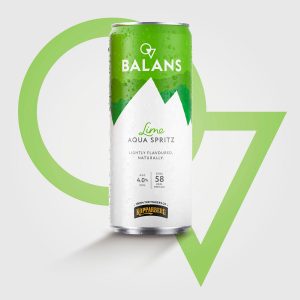 "We know that people see social occasions where they might want to have a drink as an important part of their lives but often, drinks choices can be limiting," says Rob Salvesen, Head of Marketing at Kopparberg.
Balans is for people who want to enjoy the pleasures of life without compromise.
"Move aside vodka, lime and soda! Balans is refreshing, light in taste, and is currently the lowest calorie 4% ABV drink of its kind available in its current 250ml serve," adds Rob.
JP Hunter, Creative Director at Elmwood says: "There's so much social pressure for people to look good and feel good. Balans is a drink that means our audience can literally balance pleasure and sociability with their personal wellness goals. First and foremost, we needed to create a design language that delivered on refreshment and flavour. After all, there's no point in delivering on a lifestyle aspiration if the product doesn't appeal. Our design for Balans evokes a chilled Scandi location reminiscent of the Swedish home of Kopparberg."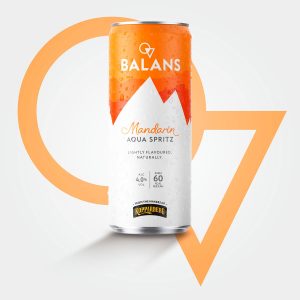 The Balans logo represents two things coming together – be that alcohol and sparkling water, or a busy lifestyle and time to relax with friends. The central point where the two shapes overlap is the perfect moment of equilibrium: The point where everything is in balance.
This sits against a backdrop of variant coloured sky. The brand pairs an elegant, yet friendly script with a sans serif type to add a personal feel, whilst an endorsement of quality 'From the makers of Kopparberg' sits at the base.
JP adds: "The northern lights behind the distinctive mountain range help to communicate flavour across the sku's. Sitting proudly at the peak of the can is the Balans logo with its iconic brand mark – two shapes sitting in harmony with each other. Much of the off-pack brand world features expressions of this brand mark to help reinforce the concept of balance."
Balans Aqua Spritz is available in two refreshing flavours Mandarin and Lime – and comes packaged in a ready to drink 250ml can. Balans is vegan-friendly and gluten-free and has less than 60 calories a can. Balans will initially be available in 370 ASDA stores and ASDA.com.
Source: Elmwood