Elmwood, the brand design consultancy, has named Sabrina Ahmed as Client Partner at its Leeds office, with a brief to lead on all retail clients, as well as managing the Client Services team.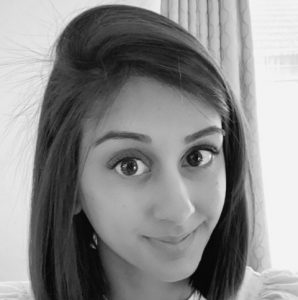 Sabrina joins from Tesco, where she was Head of Brand, a role she took up in 2016. During her time there she worked on initiatives including Tesco's Tampon Tax campaign, which saw Tesco cut 5% off the price of tampons as long as the UK government continued to levy 5% tax on feminine care products. At the heart of the campaign was a film which became the most successful organic video that Tesco has released to date in terms of views, as well as in being instrumental in the government's abolition of the tampon tax earlier in 2020.
She also worked on the development and launch of Tesco's successful Hudl tablet and the Go Gook and Fox & Ivy brands, sold exclusively at Tesco.
At Elmwood, Sabrina reports to Managing Partner Sarah Dear.
Sabrina said: "Having worked with Elmwood during my time at Tesco, I'm very interested to discover life on the other side, working with the team as Client Partner. I look forward to leading the Client Services team and sharing my knowledge and expertise on building brands in complex categories/environments while strengthening relationships with our clients."
Sarah Dear, Managing Partner at Elmwood, said: "This is clearly a great hire for us. We've worked with Sabrina, so we know we're getting someone brilliant at what she does. Also, her years of experience in retail and as a client are going to give the team she oversees great insights into what makes an effective, supportive and ultimately uplifting relationship with an agency."
Source: Elmwood