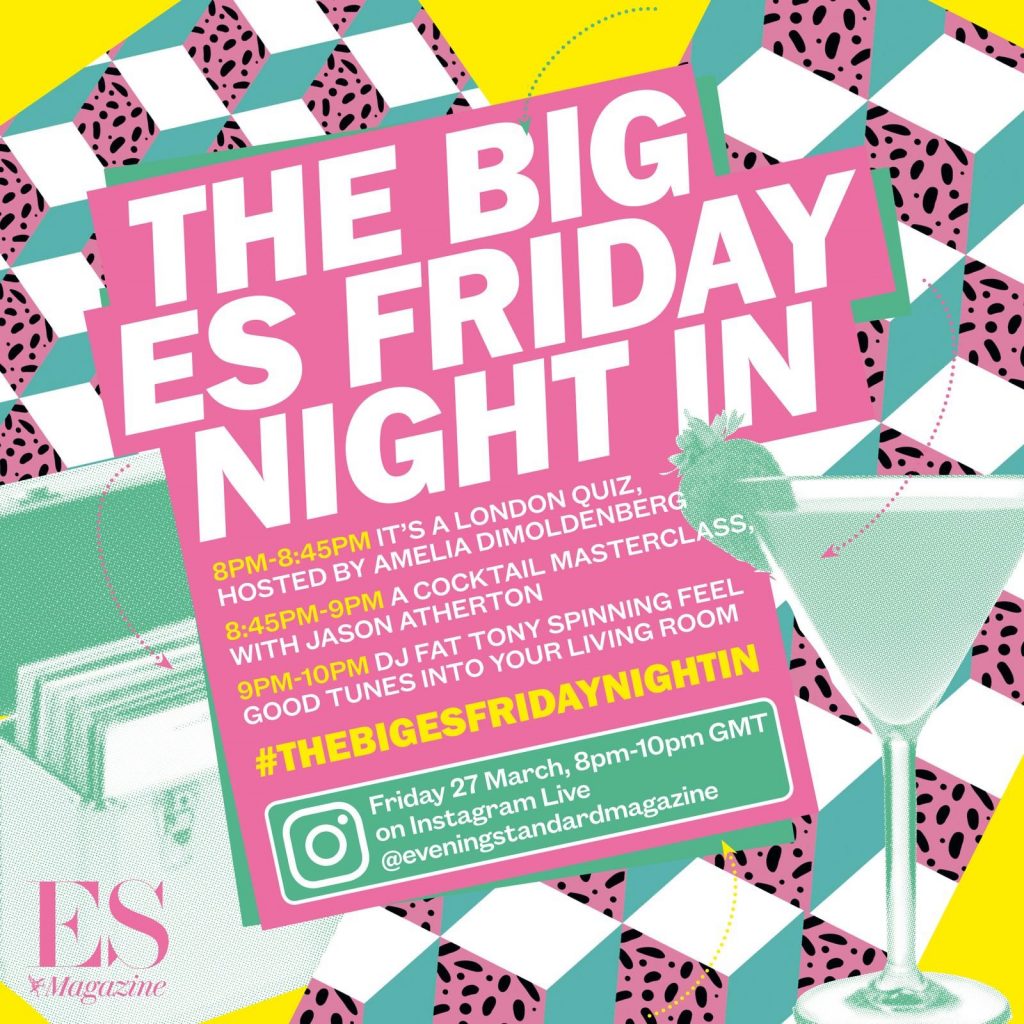 ES Magazine's Editor in Chief Laura Weir has promised to continue providing information and entertainment to readers adapting to the new normal that is everyday life.
As of next week, ES Magazine will be delivered by door drop for the very first time to 26 neighbourhoods in zones 2 and 3. Readers can also grab a copy in thousands of supermarkets across the capital including Sainsbury's, Waitrose and Tesco when heading out on essential trips.
This week's magazine, will see ES launch their We are One cover, exclusively designed by graphic artist Anthony Burrill.
Also ensuring that the capital doesn't forgo their Friday night entertainment, ES magazine are hosting 'Big ES Friday Night In', entertainment from the comfort of the home including a London quiz hosted by the brilliant Amelia Dimoldenberg, cocktail-making masterclass by Jason Atherton from his home bar to raise our spirits, and a feel-good set from DJ Fat Tony.
This can be accessed via standard.co.uk/esmagazine and their social feeds. All in an effort to unite the capital and come together in a time of crisis and isolation.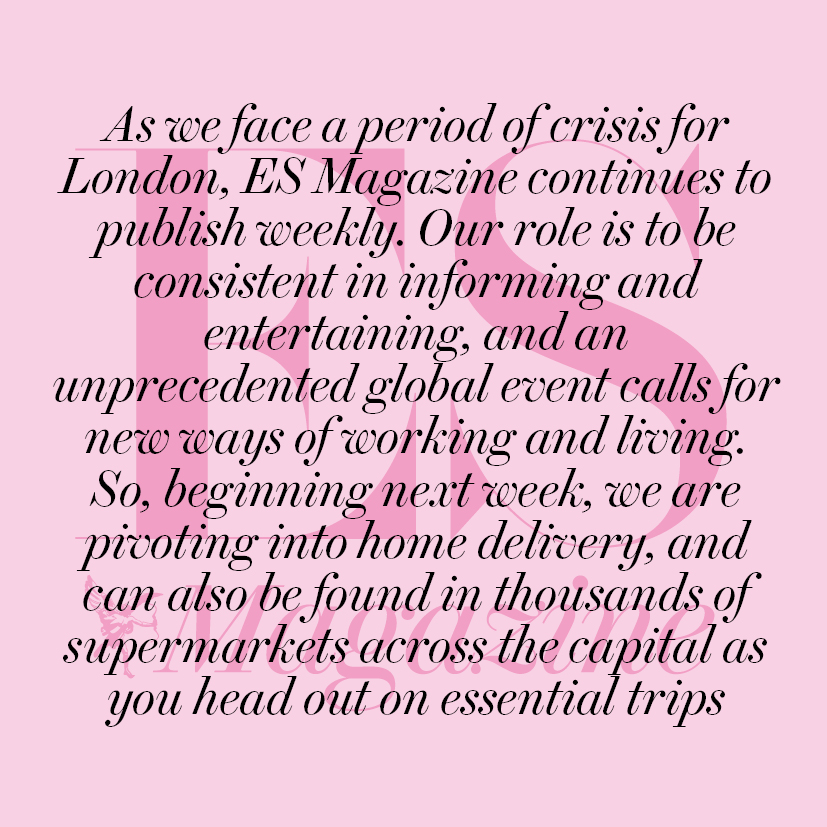 Source: ES Magazine