espnW, in partnership with Penalty and Netshoes launches a campaign that illustrates inequality between men and women in sports. The objective is to draw attention to the huge gap in terms of investments, prize money and salaries.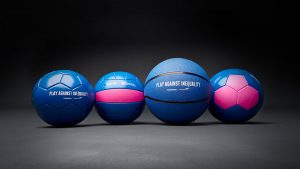 The project, created by ad agency Africa, kicks off with a launch film featuring female athletes who are icons in Brazilian sports, such as Jaqueline Silva, Virna Dias, Betina Schmidt and Camila Brait, from volleyball, Alline Calandrini, from soccer and Marisa Cintra, from freestyle soccer.
Called Inequality Balls, it brings exclusive balls that were produced by Penalty – the largest Brazilian sporting goods manufacturer – and will be sold and distributed all over Brazil by Netshoes, the leading sports online retailer in Latin America. The profit from the sales will be donated to female empowerment NGO Think Olga and others.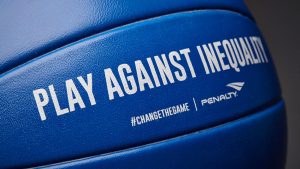 The initiative was born as an answer to a survey conducted by the British newspaper Sporting Intelligence in 2017 that analysed the salaries of 465 teams in 29 different leagues, in 16 countries for 9 different sports and highlighted the huge gender gap present in all sports. To draw the attention to the matter and prompt effective changes, the project uses two colours in basketballs, soccer balls, handballs, and volleyballs as a visual representation of the differences between female and male athletes.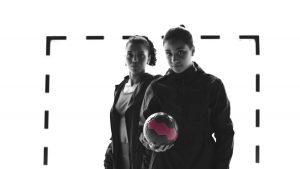 For instance, the basketball is based on the fact that a female basketball player gets paid up to 96 times less than a male player equal to her in technical level. In soccer, the balls draw the attention to the fact that the average pay of a single male player is bigger than the average pay of an entire team of twenty female players.
The line of balls shows that differences are also present in handball: the average pay of female players in Europe is not higher than 34 thousand dollars, whilst the men are paid millions as an average.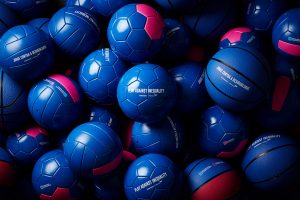 Even in sports like tennis, in which the matter has been discussed for decades, some of the tournaments still propagate these differences. In some of them the value of prize money for women is half of the ones given to men.
Women's volleyball draws the attention to a problem that goes beyond numbers. In this particular case, Inequality Balls initiative questions the difference of non-sexist content in men's and women's volleyball.
To learn more about Inequality Balls, that has already received the support of reputable national athletes, please go to the project's official website where one can watch the film, share it, see the balls and learn about how they were produced.
Source: Africa