Following a few weeks of intense judging, The FAB Awards have released their list of Finalists for the 25th edition of their awards programme, which is focused entirely on work done for Food And Beverage Brands.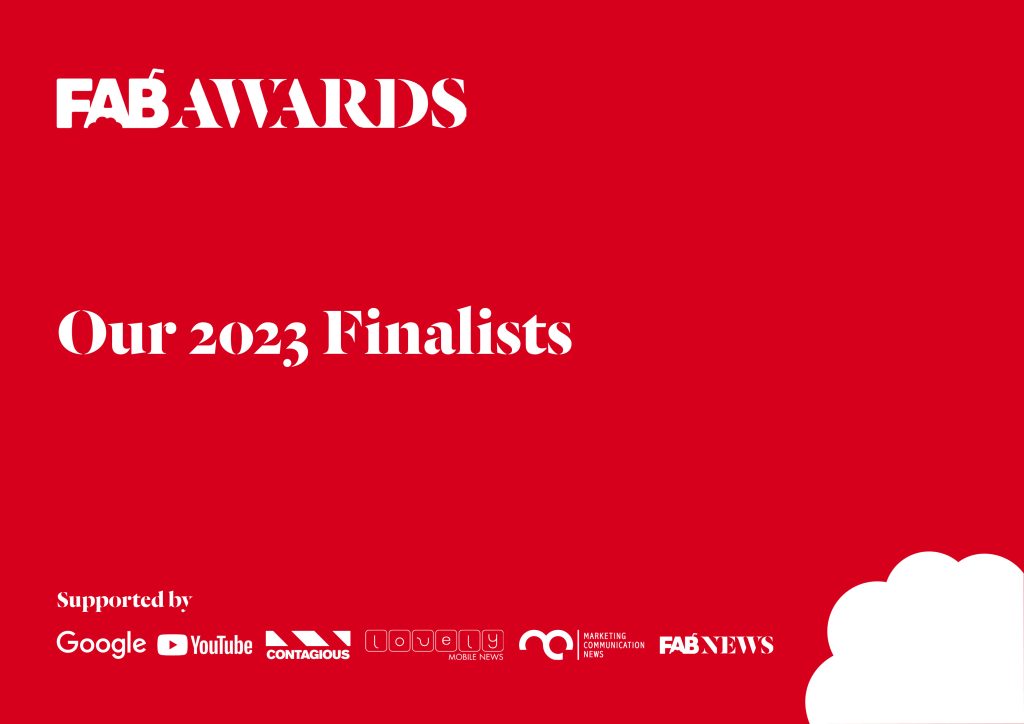 The Awards, which each year attract entries from all over the world, recognises the critical contribution that outstanding creative work makes towards building brands. It identifies and rewards the leading practitioners globally and acknowledges their contribution to their Clients and their Agencies.
All Finalists of The 25th FAB Awards are already assured to win a silver, and The FAB (gold) and FABulous (grand prix) Awards will be announced via an "Online Awards Presentation" in June.
For The Agency of the Year Crown, BBDO New York, is once again a strong contender in the Advertising and Innovations categories, but faces stiff competition from the likes of St. Luke's London amongst others.
Denomination and Design Bridge and Partners are the defending Design Agencies of the Year but face stiff competition this year from, DesignLSM, Butterfly Cannon, Shenzhen Tigerpan Design Co., Ltd. Bedow Sweden, EVERLAND Copenhagen, Stranger & Stranger amongst others.
Brands including: Diageo, Bacardi, Bombay Sapphire, Pepsi, Butterkist, Marmite , Dole Sunshine etc., will challenge Mars, Incorporated for their Brand / Marketer of the Year crown this year.
The Branding and Design Jury was chaired by Claire Robertshaw, Executive Creative Director of Design Bridge and Partners in London and The Advertising and Innovation Jury was chaired by Richard Denney, Jt. Chief Creative Officer of St. Luke's London,
The full list of fab finalists can be seen here.
We, at MarComm News are delighted to support the Advertising and Innovations Categories at The FAB Awards once again!
Source: The FAB Awards