Sony is getting people in 48 cities around the world to take and share photos on their Sony Xperia smartphones showing the extraordinary things they see and do over the course of 48 hours.
The '48hr campaign', created by TMW Unlimited, is part of Sony Xperia's new 'Everyday Extraordinary' positioning and will launch globally on Saturday, June 13th.
Sony Xperia and TMW Unlimited have enlisted 48 of the best Instagrammers in the world to take part in the campaign. These influencers will encourage their legions of followers to share their pictures using the hashtags #ICan and #Xperia.
Phil Rhodes, Creative Director, TMW Unlimited, said: "Sony Mobile has amazing products and an army of fans. By putting these users at the heart of the campaign and inviting them to showcase their phone's capabilities, we aimed to create a global movement of like-minded people – inspiring both existing consumers and prospects alike."
The Instagram influencers include Nicanor García in Barcelona, Phil Gonzalez in Madrid, Kael in Toronto, Pauley Vella in Sydney, and Bobby Anwar in Copenhagen.
Fans will be showing what they can do with their phones, from capturing the city at dawn with the low light capabilities of the camera, or photographing a monsoon, thanks to the phone's waterproof design. A call-to-action film (watch above), also created by TMW Unlimited, is running on YouTube encouraging people to get involved.
Content created from the 48hr campaign will be featured across Sony Xperia's owned digital platforms and social channels, including Facebook, Instagram and Twitter.
The content will also be developed into a 'wrap-up video' showcasing the entire event, which will be seeded on social media.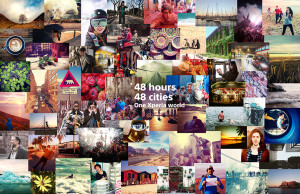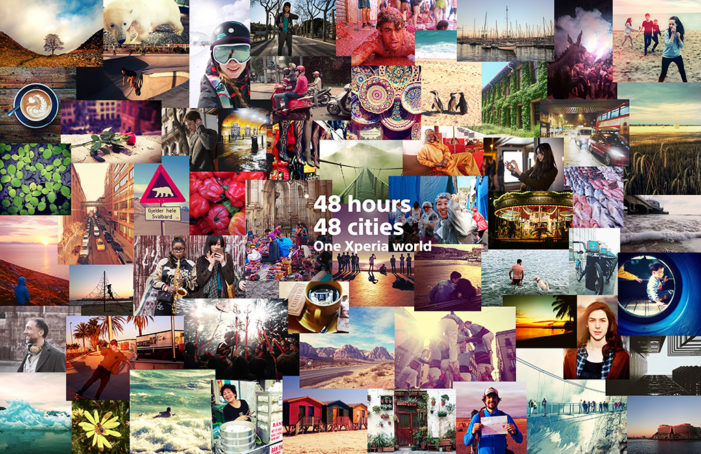 The campaign is part of a new approach by Sony to place real consumers at the heart of its activity and follows the Sony Xperia "ICan" brand campaign, created by Adam&EveDDB, featuring seven real Xperia users each representing one of the unique features or 'powers' that Xperia smartphones give their users.
Will Tyler, Senior Campaign Manager, Sony Mobile said: "This is an exciting & innovative global activity, putting real Xperia users at the heart of a digital campaign. We are working with some of the most innovative Instagrammers from across the globe to inspire Xperia users around the world to share their extraordinary moments. By using our central & local digital platforms we intend to inspire millions of people with the power of the Xperia camera capabilities."