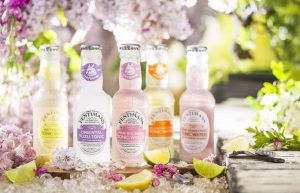 With the premium mixers and soft drinks category being in strong growth, driven by a shift towards improved quality, craft and flavour innovation, Fentimans, the botanically brewed drinks maker, has appointed UM as its media planning and buying agency.
UM was brought in after an uncontested pitch, with Fentimans looking to ramp up its media activity as consumer demand in the premium drinks category soars. The account is worth around £1 million a year.
The activity will begin in June with a digital campaign, supporting the launch of Fentimans new 'Sparkling Raspberry' flavour, and is set to be followed by a multi-channel campaign, covering both traditional and digital channels, later this year.
Fentimans Marketing Director, Andrew Jackson, explained: "As we continue to deliver our stretching growth plans, the appointment of UM matches our ambition, enthusiasm and passion to take the Fentimans brand to the next level. UM really impressed us with its cultural fit to our business and its ideas for what we could do to build our brand in both the short and long term. The team clearly understands how to match data with creativity to get the right results. We're very much looking forward to starting this new journey with them."
Alex Vale, group business director at UM, adds: "Fentimans has already built up a considerable following among people who are seeking a premium and artisanal soft drinks option. Now it wants to capitalise on this and scale up its media strategy and we're very excited by the opportunity it presents. Fentimans is a brand that's clearly going places."
The appointment of UM comes in a year that has seen the Fentimans brand overhaul its image with a major rebrand costing £1.2m.
Source: UM