Creative marketing agency with inaugural EV campaign
Fiora launches "The Quiet Revolution", a street art inspired advertising campaign created for Wessex Garages. The campaign will be Wessex Garages' largest ever, worth £100k, and aims to raise awareness of its new and used electric vehicle range: EVs for the everyman. It will span radio, TV and digital media platforms. 
The humorous TV ad features middle-aged unlikely revolutionary, Chaz, as he seeks to find an electric vehicle that suits his quirky everyday needs. The campaign will be on TV from 1st September on ITV and Sky ADSmart and aims to deliver 7.3m impacts/impressions to around 1.5m people in the region over the course of the campaign. 
The campaign includes a website landing page 'electric car matcher' functionality that provides useful information to users such as information on charging points, grants, new/used car searches and so on. This Car Matcher function allows the customer to identify their current driving needs. Once the user completes all four questions, the matcher platform will provide the customer with an extensive range of electric and hybrid cars to test drive, which also fit in with their lifestyle.  
With a focus on affordable electric vehicles as opposed to high-end, expensive models, the campaign features new EVs with prices starting from £23,000 and used EV's starting at £17,000 and covers a wide variety of brands and models such as a Kia, Nisan, Hyundai. Wessex Garages also offers an 'extended test drive' – 48 hours to get to know the car and how your new EV will fit into your day-to-day life.  
Michael Brigdale, Creative Director at Fiora, adds, "The campaign was inspired by Wessex Garages' own description of the electric vehicle trend as a 'Silent Revolution'. We took that thought across all media with a distinctive and unusually quiet approach which really stands out in today's noisy marketing landscape." 
MD, Chris Wiseman, and his team are passionate about EVs and the future of EV technology. A driver of a Kia eNiro himself, Chris comments, "We're incredibly excited about this campaign. There are so many misconceptions surrounding electric vehicles, and we want to play a big part in changing that, starting with addressing the cost." 
"As an EV driver myself, along with the rest of the management team, we know the extensive benefits of going electric, from its environmental impact to the fact they're cheaper to run and service. We're constantly inspired by our customers passion and knowledge about electric vehicles.  
"With the increasing popularity of EVs and the 2030 ban on new fossil fuel vehicles fast approaching, we really wanted to put our marketing budget into something bold and different."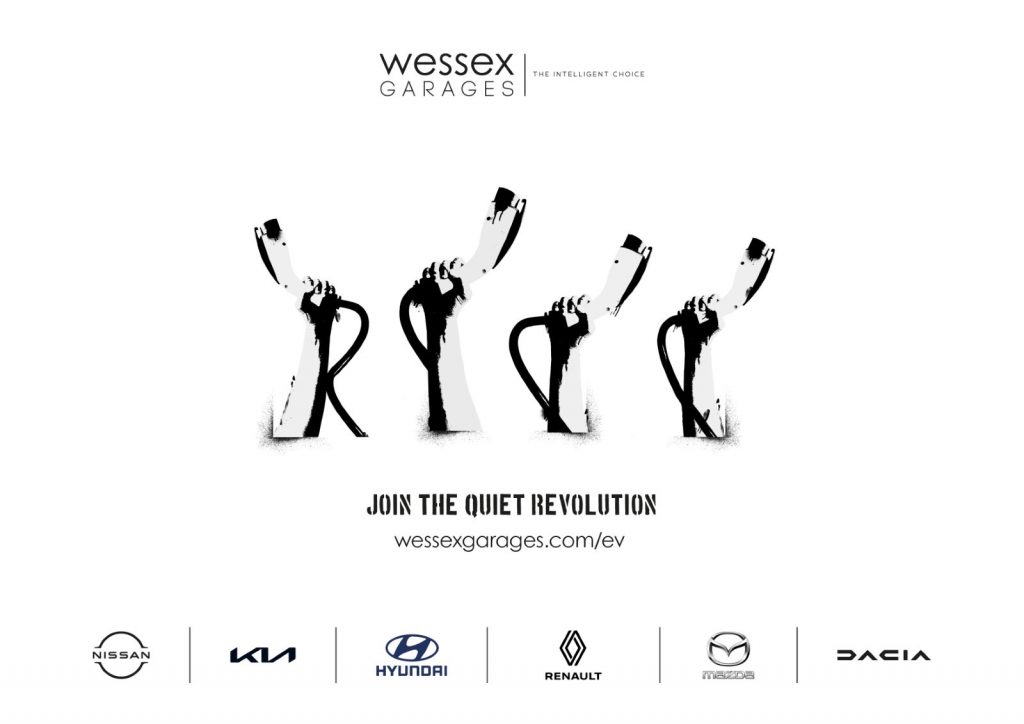 Source: Fiora