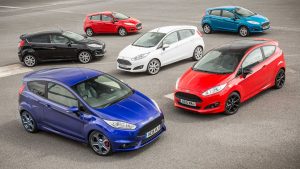 Ford Motor Company has appointed Unlimited Group to provide dealer marketing strategy and support for all Ford UK Dealers via a new on-site agency based with the team at its head office.
Having introduced Unlimited Possibilities, a data-led approach using human understanding alongside a robust planning methodology CatalystÓ, Ford is the latest win for Unlimited Group under the leadership of new Group CEO, Michael Richards. The appointment marks the first time Ford has appointed a dealer marketing agency and is part of a strategy to drive innovation for Ford UK dealers and improve marketing efficiency.
Using the agency's unique in-housing approach Unlimited+, the team have developed a programme to provide efficiencies for both Ford and its dealers when delivering localised campaigns. It will also provide direct dealer support and a coaching programme to improve knowledge, understanding and performance.
The team will drive innovation and pilot programmes for the network. This approach will enable a test and learn approach to campaign development – testing different channels, executions and calls to action based on audience demographics.
Nicola James, Ford of Britain Dealer Marketing Manager said: "We are delighted to be building our new on-site dealer marketing agency. The team at the Unlimited Group have shown an innovative and data-led approach to the challenges and this, coupled with their significant auto experience, makes them the perfect partner."
Michael Richards, Unlimited Group CEO says: "We are very proud to be setting up an in-house Agency to service Ford at their head office, ensuring we work closely with both the marketing and sales teams to improve marketing efficiency. Our dealer coaches will support Dealers with new programmes supported by greater insight, powerful digital know-how and better targeting across multiple channels to drive sales."
Source: Unlimited Group