Free The Birds, the brand communication and design agency, has created a new campaign for animal welfare charity Compassion in World Farming (CIWF) encouraging consumers to consider what they eat and reduce their meat-based protein consumption as a result.
The campaign emerged from a brand identity brief that Free The Birds took on for CIWF on a pro bono basis as part of the agency's philosophy to do things that make the world a better place.
In the film, titled "Mouths" we see close-ups of mouths talking about how up until now, history has been made by words – but that change can also come not because of what comes out of our mouths, but because of what we put into them. It uses the fact that one third of the grain produced annually is used to feed farm animals – produce that could be used to feed as many as three billion humans instead.
The campaign uses the strap-line: 'Eat plants. For a change.' and the message 'Your body will love it. The planet will love it too.' It aims to influence companies directly and via consumer pressure to reduce their meat-based protein by 25% by 2025.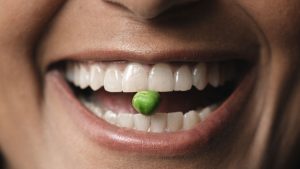 This goal inspired the 'Friendly Food' brand identity, also created by Free The Birds.
Leah Garces, Executive Director USA at CIWF, said: "We originally approached Free The Birds to design a memorable identity for an initiative. They not only did this, they gave us a global platform for our campaign as well as engaging and impactful communication ideas which can take us to another level. Their work has given us added momentum."
Sara Jones, Client Services Director at Free The Birds, said: "We tried to do work which does justice to the importance of the issues. Not by scaring people but by engaging them. True to our principles, the design had an idea and story at its heart and we managed to take that online and into film."
The film will be screened at the Good Farm Animal Welfare Awards Ceremony in Paris on Thursday 21 June. The film will also feature on the CIWF website, used on its social channels; and sent to charity supporters.
Source: Free The Birds