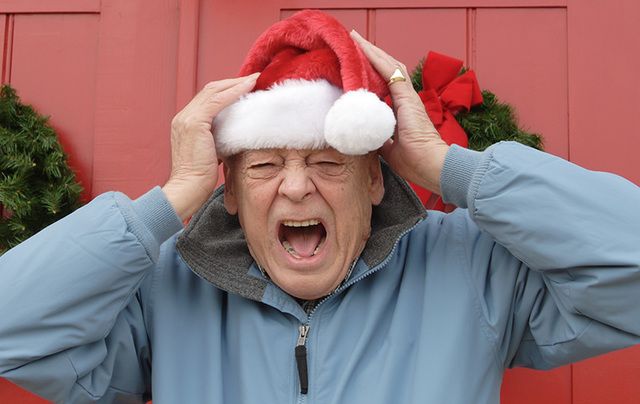 A poll of 10,000 adults across the UK conducted by data-driven intelligence agency Future Thinking reveals what Brits find most annoying, frustrating or irritating about Christmas. The top five are:
Christmas products available too early – 28%
Busy shops – 25%
Crowds – 24%
Spending too much – 18%
Pressure to buy gifts – 16%
Noreen Kinsey, Head of Retail, at Future Thinking, says: "It's the most wonderful time of the year? Perhaps not if you live in the UK …. Only 11% of Brits can find nothing to dislike about Christmas and it would appear everyone has a festive bugbear. However, it would seem the sitcom fall-backs of tuneless carol singers, annoying in-laws and traffic chaos have been replaced by more contemporary concerns. The results of this poll would suggest that the British public may be becoming disenchanted with the flagrant commercialism that now surrounds the holiday period."
Nearly half of UK consumers (47%) re-gift Christmas presents or are thinking of doing so this Christmas, according to the research. Women are far more likely to re-gift than men. Over half (55%) of women would happily re-gift unwanted presents, as compared to just over a third (36%) of men.
This comes alongside the research showing the average Brit intends to spend £642 per person this year on festivities. Those in Northern Ireland and Wales are the biggest spenders at £875 and £721 respectively, whereas people in England aim to spend the least at £634. Scottish residents come closer to Brits, aiming to spend £663.
While there is, to a greater or lesser extent, regional parity on spending on socialising, drinks, food, and decorations; it would appear those in England are planning on limiting their spend on gifts. People in England have set aside an average of £285 for presents, around a third less than the nation's most generous gifters in Northern Ireland.
Noreen Kinsey continues: "Expectations are sky high each Christmas and these results would indicate families are feeling under pressure in the current economic climate. Costs can swiftly add up at this time of year and there's a direct correlation between money stresses and those regions spending the most."
Children's gifts take up the largest slice of budget for those intending to buy presents this year, around half (49%) intend to spend most on their kids. This is followed by partners, with nearly a quarter of people (23%) intending to splash out the most on their significant other.
Kinsey concludes: "Consumers throughout the UK plan on being prudent this year, three in five intend to cut back on their total spend on Christmas gifts this year. This isn't to suggest the UK has become a nation of Scrooges. An average spend of nearly £650 is still a substantial investment for any household. As inflation rises and salaries stagnate, it just seems we're looking more to Christmas future than Christmas past."
Source: Future Thinking