This Christmas, PENNY and Serviceplan Campaign are inviting adults to revisit their childhood with a carefree film shot by director Stuart McIntyre to the soundtrack of Alphaville's 'Forever Young'.
PENNY's first international campaign launched in Germany on Friday 8th November and will air in Austria, Czech Republic, Italy, Romania and Hungary. The heart-warming film depicts a group of OAPs revisiting their carefree youth by sledging down a snow-covered hill.  The joyful spot has struck a chord with the public and already has more than 10 million views: 
Motivated by a desire to find reassurance in the current climate of political, economical and environmental uncertainty in Germany and globally, PENNY and lead agency Serviceplan Campaign wanted to create a Christmas campaign that would provide some relief from the problems of contemporary society.
Consequently, 'Christmas is for Children: So for all of us' is the message of the PENNY Christmas 2019 campaign, which embraces Christmas as a time for people to return to a more naïve and positive outlook on life – in the same way that children do. The campaign is about to getting back your inner child and seeing how this can change your life. Why PENNY? Because the customers at PENNY are no strangers to the difficulties that life can pose, and PENNY hopes to alleviate some of those difficulties.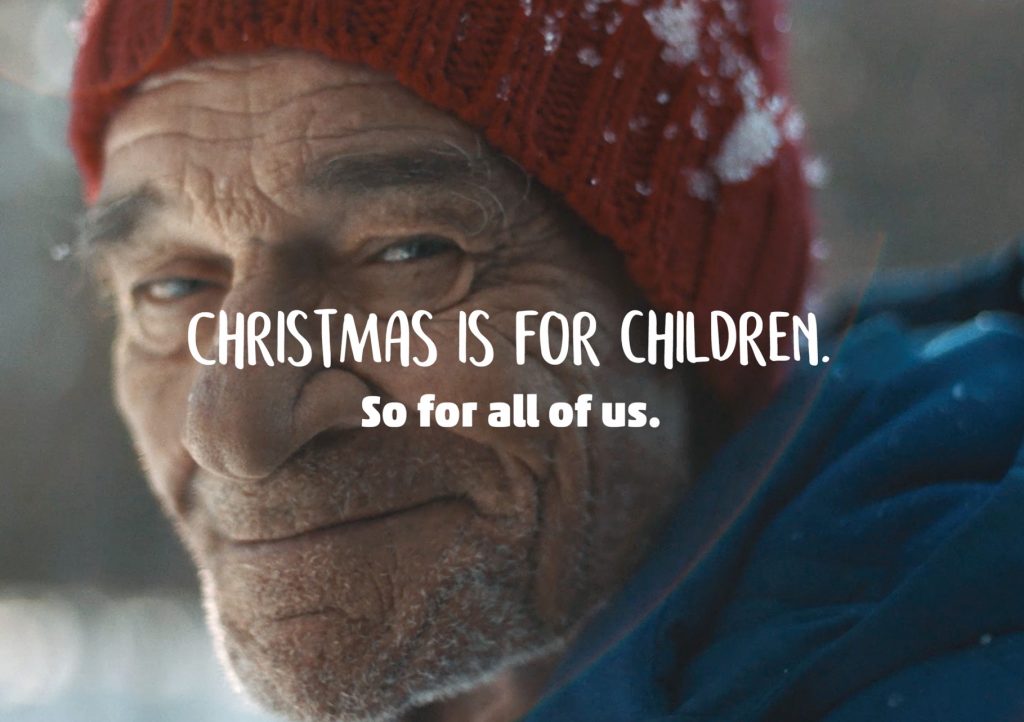 The motto of the PENNY 2019 Christmas campaign is 'Christmas is for Children: So for all of us', and follows the successful 2018 and 2017 Christmas films from Serviceplan Campaign. Intended to make people forget their fears and worries and view Christmas again with the carefree attitude of a child, the heart of the campaign is an online film directed by Stuart McIntyre with Production from ANORAK films.
We Are Walker reinterpreted the Alphaville track "Forever Young" with the voice of a child, to complement the theme of the PENNY film. In addition to the film, print motifs will be shown in PENNY's own media channels. The PENNY Instagram Channel will also feature the #KindBleibenChallenge in which PENNY, together with influencers, calls on adults to be children again for a moment. The three Challenge winners can look forward to a trip to Disneyland.
Christoph Everke, Creative Managing Director of Serviceplan Campaign commented: "Not all of us are parents. But we are all children. Sometimes we seem to forget that. The film and the song 'Forever Young' are intended to give people the opportunity to reflect on their childhood".
Stefan Magel, Divisional Director Trading Germany REWE Group and COO of PENNY added: "As a discount store at the heart of people's lives, it is important to us to give something back to our customers. Christmas makes it easy for us to feel the anticipation and the childlike excitement. Being able to be a child again is a gift to which we all share the message: 'Christmas is for children. So for all of us".
Source: Serviceplan