Global job site Indeed launched its new global TV commercial, 'Stories' in the UK on October 1. A series of four vignettes, the first two of which are released over the week: The Box (20 secs) and The Dream (20 secs).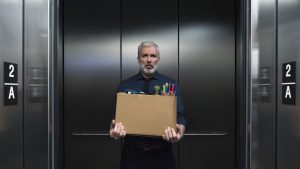 Indeed's Stories campaign aims to build on the resilience shown by jobseekers in its most recent "Sunny" and "Ask Me Anything" ads, and places Indeed firmly on the side of the jobseeker. Each intimate story throws a spotlight onto someone using Indeed to help overcome a difficult situation.
Guided by the cinematic vision of Director Lisa Gunning, the ads aim to pull viewers into the story instantly. The advertising strategy and concept were created by Indeed's internal Brand Strategy & Creative Teams, and external consultants KV13 and creative director Doug Cameron (DCX).
The series will run for four weeks across ITV, Channel 4 and various digital channels, with the final parts of the series to run later in the year.
Source: KV13