Google announced Pixel 6, the world's most inclusive1 smartphone yet. Pixel 6 is powered by a new photography initiative, Real Tone, which uses machine learning to photograph a wide range of skin tones more accurately than ever before. To demonstrate what Pixel 6 has to offer, Google collaborated with The New York Times Advertising and its creative studio, T Brand, to develop a creative launch campaign, "Picture Progress," that illustrates the innovation of Real Tone. 

"Picture Progress" showcases how photography has the potential to record progress, to spark progress, or even to hinder it by looking to the past through archival imagery and to the future through the eyes of today's most visionary BIPOC creators. Visualizing the power of true-to-life portrayals through portraits of activists then, and now, "Picture Progress" references how color photo technology has evolved over the past century. Taking three historic photos from The New York Times archives and recreating them with today's leaders in full color using Pixel 6's Real Tone.
"Picture Progress" will also debut stories told by three iconic photographers (preview images available upon request) who use technology as a tool for representative storytelling. Through the lens of Pixel 6, each photographer documents their vision for the future of image equity. The campaign launched on October 22 in a paid post on The New York Times online, in print, and across The New York Times digital (flex frames/HPTOs, email, audio).
"As a part of our ongoing commitment to product inclusion, we want to be sure our camera and imagery products work for everyone. With Real Tone on Pixel 6, we've partnered with industry experts to ensure that users of all skin tones feel accurately and beautifully seen. We're excited to be able to collaborate with The New York Times' T Brand to showcase how Real Tone can be a tool for representative storytelling." – Daryl Butler, VP of Marketing, Devices and Services, Google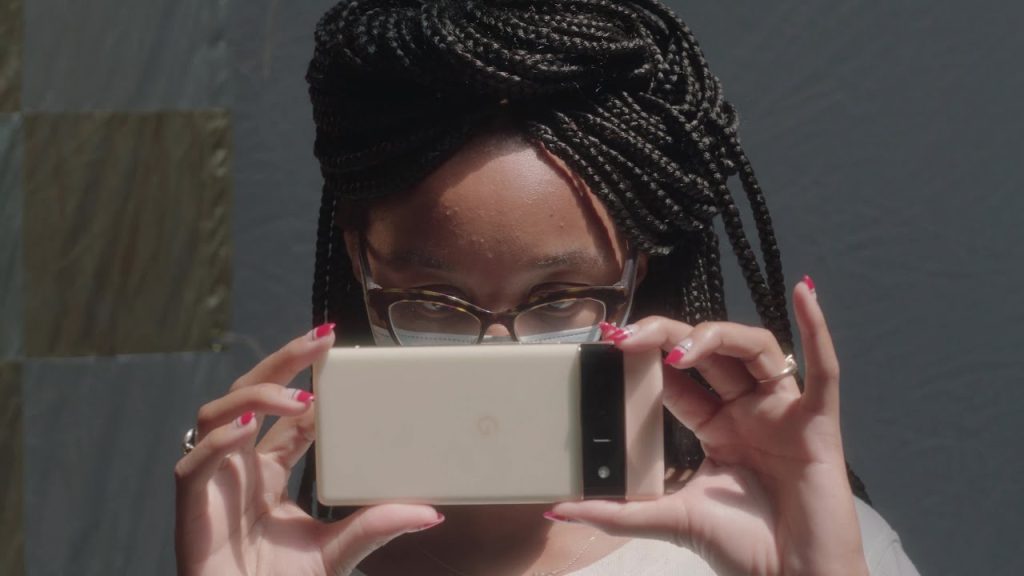 At T Brand we are committed to telling accurate, authentic stories, celebrating all aspects of diversity. "Picture Progress" explores image equity as our pathway to equalizing our visual history. The creative started by asking, "How much more representative could our history look going forward if we are able to record it accurately? What more could we see in our past if we were conscious of how we were capturing it?" The "Picture Progress" campaign is a moment to see the diversity and beauty of the nuanced stories captured in our skin." — Vida M. Cornelious VP, Creative, NY Times Advertising 
 
NYT CREDITS
Vida Cornelious, VP Creative T Brand
Rachel Goldstein, Head of Industry, Technology
Gemma Floyd, Director, Advertising Partnerships
Danielle Betras, Executive Strategy Director]
Ariel Ciccone, Senior Strategist
Banoo Klein, Strategy Director
Jaysn Kim, Creative Director
Nicole Marie Rincon, Design Director
Jennica Bocchino, Art Director
Yinersi Gonzales, Designer
Tramain Bentinck, Associate Graphic Designer
Adam Loeb, Senior Creative Video Producer
Deanna Urciuoli,  Associate Director, Video Post-Production
Tristan Mcallister, Editor
Rhonda McClain, Editor
Michael Wei, Senior Program Manager
Alexandra Pauline, Senior Program Manager
Pooja Dhar, Program Manager
Kelly Berg, Strategic Partnerships & Events
Kathryn Roach, Photo Editor
Source: T Brand