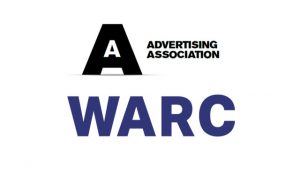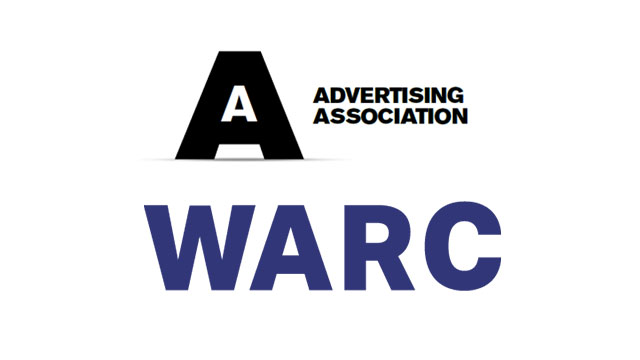 UK advertising spend in Q3 2017 rose 3.5% year-on-year to reach £5.4bn – the 17th consecutive quarter of market growth, according to Advertising Association/WARC Expenditure Report data published on January 31. The latest data underpin preliminary figures which show 2017 spending grew to £22.1bn – representing the eighth consecutive year of market growth.
Further key findings from the report indicate:
Total UK adspend over the first nine months of 2017 was 3.5% (£551m) higher than the previous year.
The preliminary estimate for 2017 growth is 3.4% (to £22.1bn), an upgrade of 0.3 points since October's forecast.
The projection for total market growth in 2018 is 2.8% (to £22.7bn).
Mobile adspend rose 30.7% year-on-year, buoyed by a 44.7% rise in social media advertising.
Adspend growth was up 9.9% year-on-year within internet as a whole, inclusive of digital revenues for newsbrands, magazine brands, TV and radio broadcasters. Year-on-year numbers were up 21.5% in Q3 2017 for national newsbrands, an impressive 42.6% for radio, and 13.3% for broadcaster video-on-demand.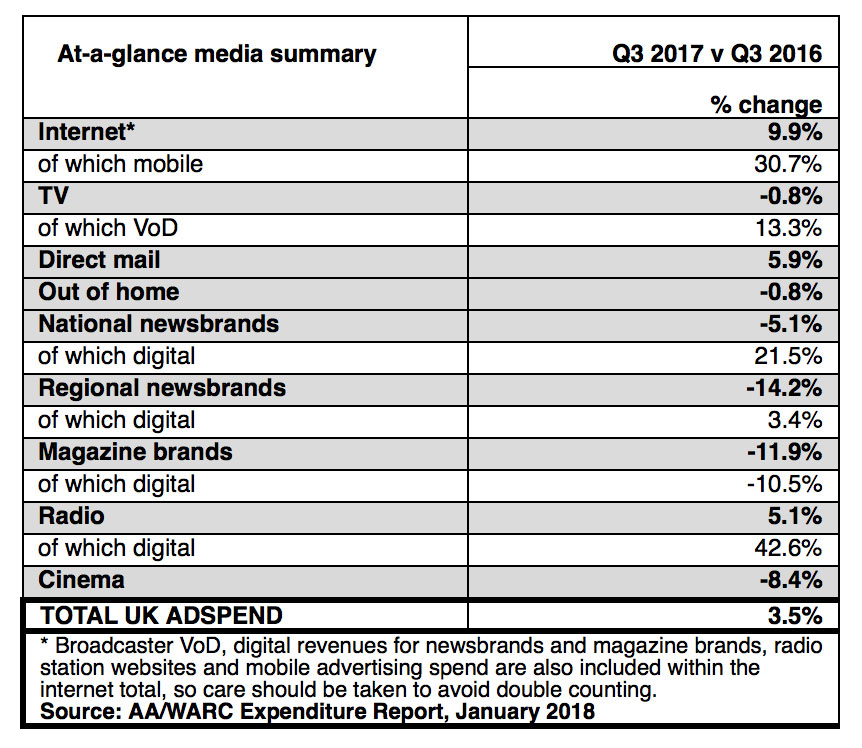 Almost one in four pounds spent on advertising in the third quarter of 2017 went to mobile, which recorded year-on-year growth of 30.7%. Preliminary estimates for 2017 put mobile adspend above £5bn, much of which is being invested in video ads on social media platforms. Elsewhere, direct mail recorded growth of 5.9% over the prior year, marking the strongest rise for the channel since 2011.
"UK advertising spend enjoyed a record high in the third quarter of 2017, with figures up again year-on-year. It is encouraging to see further predicted growth of 2.8% for 2018. UK advertising is vital for the economy, generating £6 for every £1 spent and we know from the work of Credos, advertising's think tank, that advertising is the engine of growth for UK business," said Stephen Woodford, Chief Executive at the Advertising Association.
"As we work through Brexit, we need to help Government make the best decisions to support our industry and, by extension, the wider UK economy as we target growth across the nations and regions and in an increasingly global marketplace."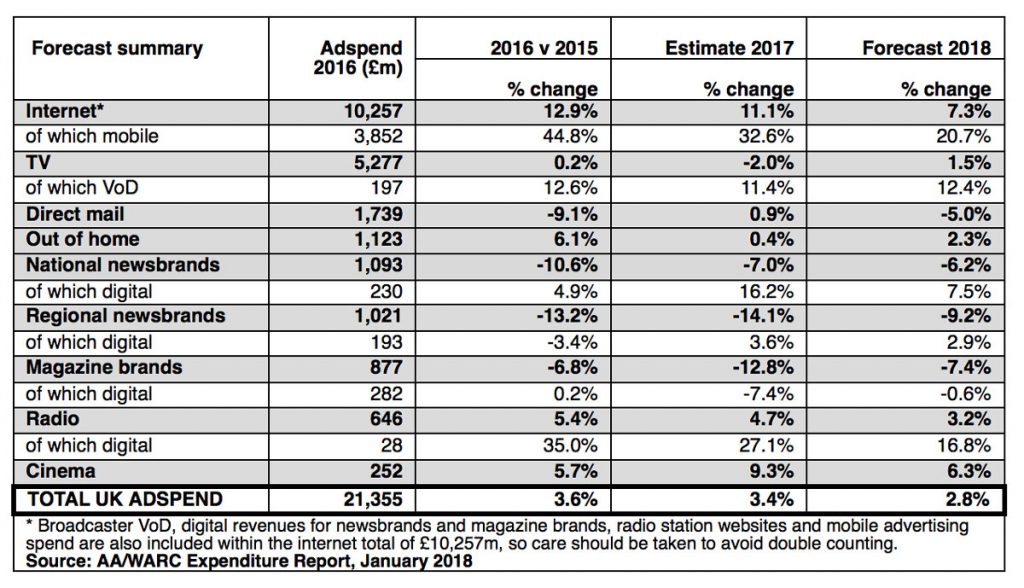 Source: WARC