Guaraná Antarctica, the Brazilian soft drink brand, launched a new surfboard 80% manufactured from PET (Polyethylene Terephthalate) plastic.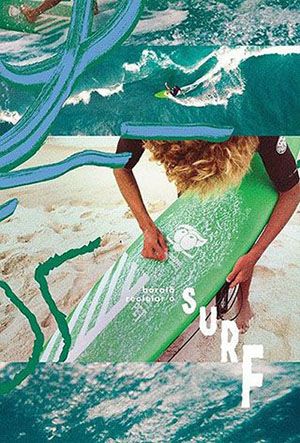 In 2012, the brand became the first soft drink manufacturer to produce the first 100% recycled PET bottle in the Brazillian market, and following its success, Guaraná Antarctica are now launching the second project in their continued commitment to recycling.
In a sustained effort to protect the environment, Guaraná Antarctica has expanded their vision from bottles, to surfboards. The brand has a natural loyalty to surfing, as the existing sponsor of the 2014 WSL World Surfing Champion and renowned surfer Gabriel Medina, as well as other prominent Brazilian surfers.
The project, created by F/Nazca Saatchi & Saatchi, uses 756 PET bottles in its production process, which is detailed below and available as open source.
The campaign film Rewind, will run online, promoting the initiative and raising awareness about the correct way to dispose of PET bottles, most commonly used for soft drinks, and the environmental importance of recycling.
Through a series of slow motion sequences played in rewind, we can see how recycling can help repair the damage that modern life has done to the world. The text within the film emphasises this message by telling us, "When you recycle, nature recycles."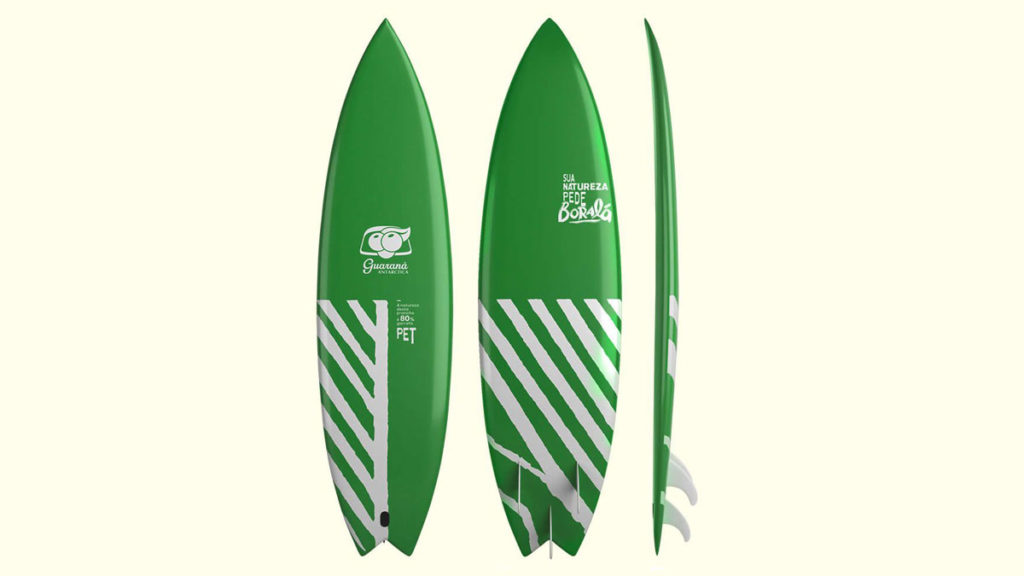 The Guaraná Antarctica surfboard was designed by renowned surfboard designer Neco Carbone and was used in the film by surfer Samuel Pupo.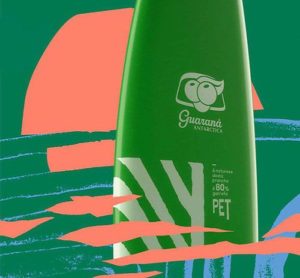 The first surfboard launching to the public will be part of a personal collection by Gabriel Medina, who will travel the world with the board on a promotional tour.
Theo Rocha, creative director of F/Nazca Saatchi & Saatchi said, "It is always very exciting to be able to create a product that sends exactly the message that we want."
Guaraná Antarctica has also partnered with surf wear manufacturer Rip Curl, who have launched a collection of t-shirts made from 50% cotton and 50% polyester directly from recycled PET bottles. The designs of the t-shirts were also developed by F/Nazca and will be made available for general sale to the public.
Source: F/Nazca Saatchi & Saatchi