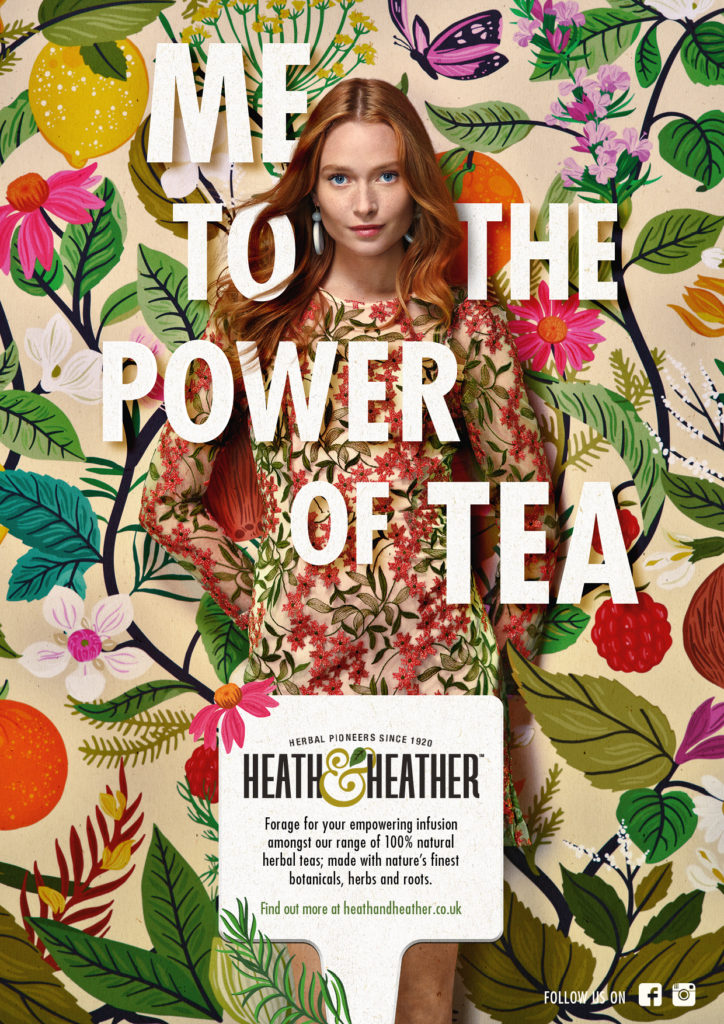 Herbal tea and infusions brand, Heath & Heather, is kicking off a multi-channel campaign to broaden its appeal and encourage younger audiences to explore its range of teas.
The 'Me to the Power of Tea' campaign has been conceived and delivered by integrated marketing agency, HeyHuman. The drive celebrates the brand's heritage and close-to-nature principles, positioning Heath & Heather as a lifestyle brand that allows you to experience more of nature and 'discover the best you can be'.
As part of the campaign, HeyHuman worked with fashion photographer, Uli Weber, to develop a range of creative assets that will be activated across digital, social media and print. This includes the production of press ads, online display, social assets and POS.
The drive also comprises experiential activity, which is scheduled to launch at the start of next year.
Traditionally Heath & Heather products have been sold through Holland & Barrett and independent health trade, but the increasing focus on healthy lifestyles has created a growing opportunity. Heath & Heather expanded into Planet Organic earlier this year and launched on Ocado.com in October. The brand is also in discussions with other major UK retailers as well as the hospitality sector to create wider distribution and drive growth whilst also maintaining its premium, family brand values and roots in the health sector.
Heath & Heather redesigned its packaging in 2016 and earned Organic certification across its core range of products at the start of the year. HeyHuman's work builds on the existing brand imagery while also adding a new approach that celebrates the natural origins of Heath & Heather teas. The brand also maintains a longstanding, exclusive partnership with the National Institute of Medical Herbalists.
Lucy McLean, brand & digital manager at Heath & Heather, comments: "As a brand, Heath & Heather embodies a sense of adventure, discovery and a forward thinking, yet balanced, attitude to health and wellness. With the new campaign, we wanted to broaden our appeal beyond our traditional audience and bring these brand values back to life."
HeyHuman's Creative Director, Carole Davids said: "We wanted to demonstrate Heath & Heather's passion for outdoor discovery and embrace their abundant range of teas by showcasing it as a lifestyle brand that would appeal to the health-conscious consumer. We used Heath & Heather's new packaging designs which embraces the rustic, charming appeal of nature as our inspiration, bringing the idea to life across online and offline channels."
Heath & Heather, which is driving value into the tea category with +24% YOY growth[1], was originally founded in 1920 in St Albans by herbalists, the Ryder brothers. Its products are inspired by nature and foraging and the brand seeks to bring a true sense of adventure and discovery to the tea category with a number of first-to-market product launches including Organic Green Tea & Turmeric as well as award winning teas such as Oriental Chai & Liquorice (Great Taste Winner 2017).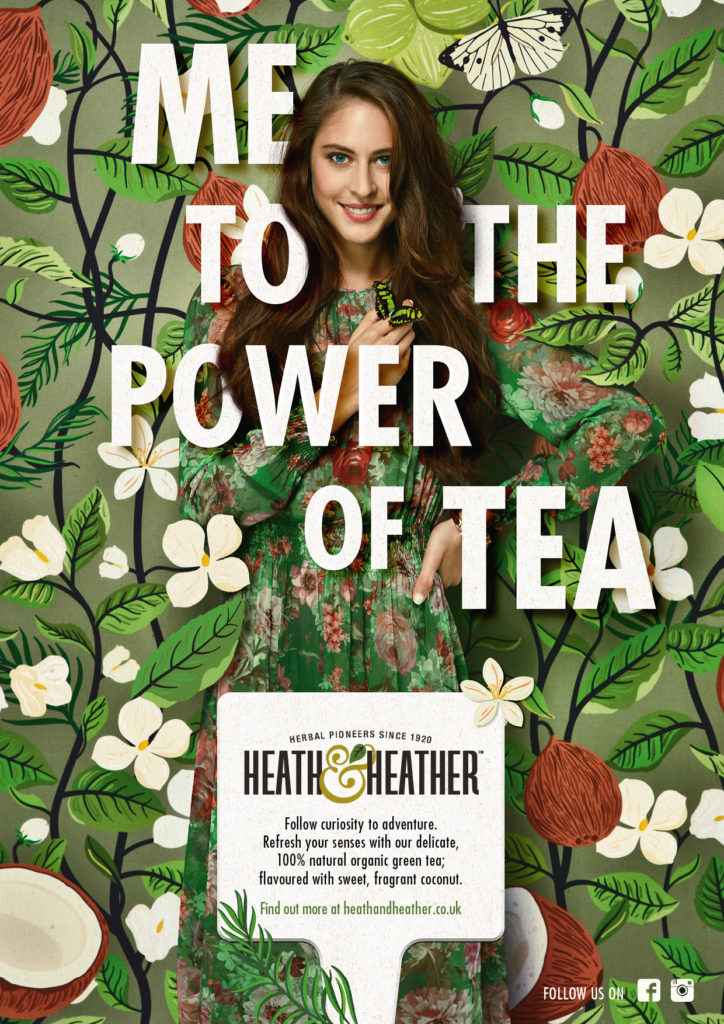 Source: HeyHuman