Car brand Hyundai UK has revealed a set of new idents to support its sponsorship of ITV Drama, as part of its 'Progress' campaign. The push was developed in collaboration with creative lead agency Innocean UK, with media planning and buying by Havas Media and Jump, Havas Group Media's content and partnerships hub.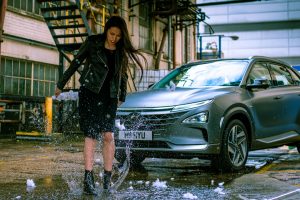 The idents, which have been developed to support the launch of Hyundai's new IONIQ and Kona Hybrid models, will appear during Sanditon, the adaptation of Jane Austen's unfinished novel; A Confession, a true-life crime drama starring Martin Freeman; and Doc Martin, the long-running comedy drama starring Martin Clunes.
In a move away from the traditional approach for idents, each spot is part of a larger story that unfolds in reverse over the course of the programme. The story begins at the end, as we see a woman angrily ripping up a teddy bear before looking intently into the headlights of the new Hyundai Nexo. The film rewinds to reveal why, with a story involving a corrupt cop, a man in disguise, three new Hyundai cars and a bag full of cash. The idents feature the endline 'Forward thinking drama'.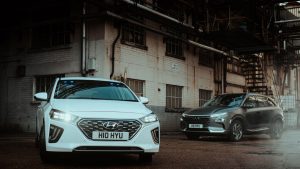 The campaign idea was created by Innocean UK creatives Adina Cioceanu and Gaz Hunt-Sutherland. The idents were directed by Claas Ortmann through Dog Eat Dog.
David Pugh, Marketing Director, Hyundai UK, said: "This is a truly memorable idea, which breaks from the norm of sponsorship idents. It should have great cut-through and help us to position Hyundai as a forward thinking, progressive brand."
Dom Sweeney, Head of Creative, Innocean UK, said "There are so many idents out there that follow the same set of rules, so all credit to the team for an amazing idea and to the client for being brave enough to let us break those rules. Claas and Dog Eat Dog brought it to life beautifully."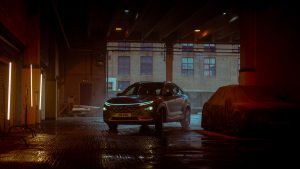 Ailsa Buckley, Deputy Managing Director, Havas Group Media, said: "The sponsorship of ITV Drama Showcase enables us to support Hyundai in their desire for a consistent presence on TV. Each series in this varied selection has its own unique audience, giving us the ability to reach a large number of committed viewers and to engage in a strong, ongoing conversation."
Director, Claas Ortmann, said: "I loved the idea of a cool mini-series told over the course of eight idents. I have never heard of anything like it and it felt like it would be breaking new ground."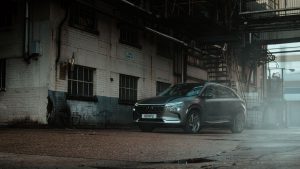 Mark O'Sullivan, Executive Producer, Dog Eat Dog said: "This is a forward thinking campaign, breaking from the traditional and moving with the times – exactly where progressive brands should be! Hats off to Hyundai and Innocean for leading the way."
Source: Innocean UK