Founders Launches a post-pandemic resurgence campaign for NYC
WE ❤️NYC launches as a rallying cry to support the post-pandemic resurgence of the city and it's neighbourhoods, taking a "we" not "me" stance
Campaign celebrates what makes NYC great and empowers New Yorkers to show their love by getting involved
Campaign runs across all five boroughs of the city of New York on TVC, OOH, digital OOH, online and print
Created unique suite of 30 emojis unique to New Yorkers, suggested by New Yorkers, representing everything from bagels with lox to folded pizza slices to Yankees cap
The Partnership for New York City supported by Governor Kathy Hochul and Mayor Eric Adams have launched WE ❤️NYC, a multi-channel campaign which runs across all five boroughs of the city starting today.
Created by independent creative agency Founders, the campaign has evolved the classic I❤️NY, to now focus on the collective "WE". It is a rallying cry to mobilize the 8.5 million New Yorkers who live across the five boroughs, the 20 million who live in the greater metro region, and everyone else who loves NYC to step in to ensure New York remains the greatest city in the world.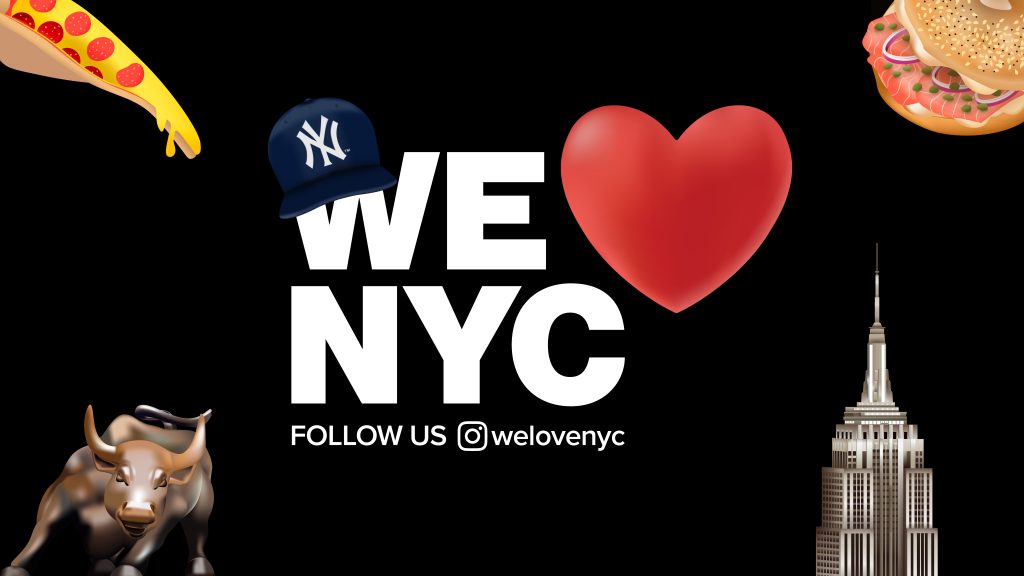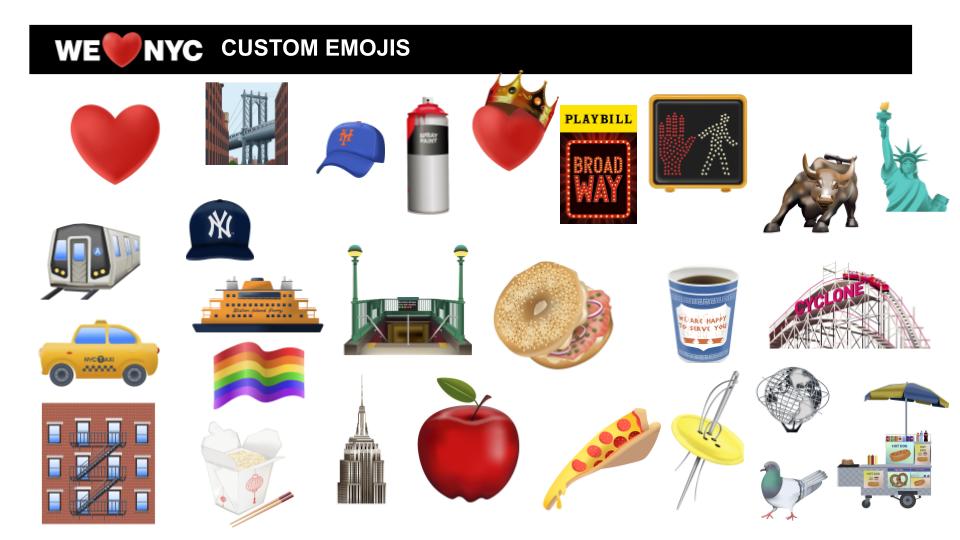 WE ❤️NYC contains a range of OOH and digital OOH activations encapsulating the very heart of New York, and what it means to be part of the city that never sleeps. The logo represents a community driven by 'we' not 'me' and is diverse, universal and inclusive, appealing to all age groups and ethnicities. The huge outdoor activations include digital screens inside major buildings and prime areas of the city such as Times Square, Madison Square Garden, Yankee Stadium, amongst others.

In a city of 8.5 million that speaks over 600 languages, Founders utilised the power of emojis. Emojis have the unique ability to transcend language and cultural barriers, and can connect everyone together in a united, universal way. New York is the first city to have their very own emojis representative of the city. From the A Train subway line, to hot dog stands, to The Statue of Liberty to the Mets, these internationally renowned images are soon to become official emojis. The collection will continue to be developed based on requests from New Yorkers and will launch every week of the campaign, which runs until May.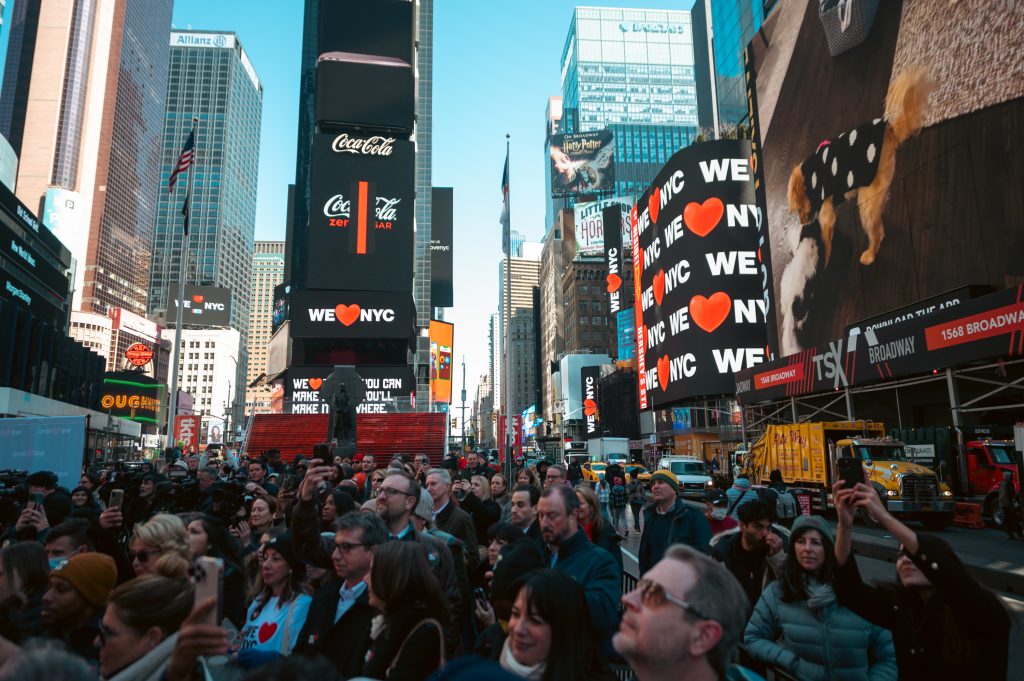 In addition to the OOH across the city, a series of wild posters created by artists from the international independent agency network by The Network are on display. Each agency was invited to create a representation of what NYC means to them in a poster. From today, New York artists are invited to submit their posters here: https://www.welovenyc.nyc/posters. See notes to Editors for list of by The Network creators.
"Being able to work on a campaign for the most iconic city in the world is thrilling and I cannot be more proud that Founders is part of this historic moment. There was so much collaboration to bring this to life – from local NYers to global artists – and to now see it all around NYC has been incredible to experience," shared Tanya De Poli (Founder & COO at Founders).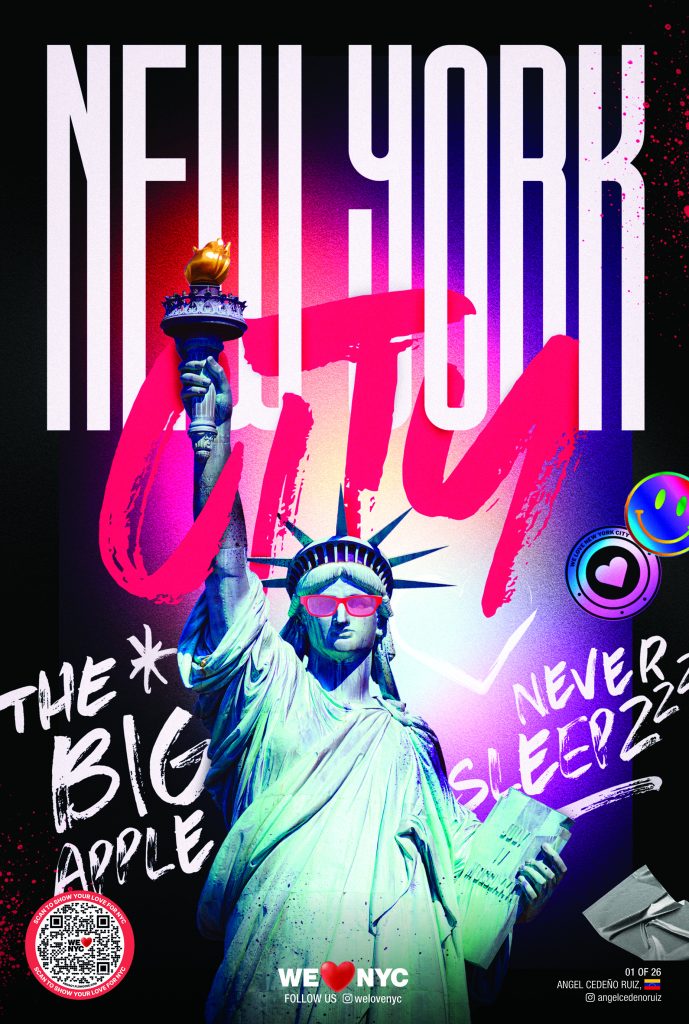 WE ❤️NYC launched yesterday at a press conference hosted by Governor Kathy Hochul and Mayor Eric Adams in Times Square and featured a performance by Anna Uzele, the lead in the upcoming Broadway show New York, New York. The Times Square billboards are now lit up with campaign messages.
The print campaign includes executions in NY Times, Wall Street Journal, The New Yorker and New York Magazine.
For social follow @welovenyc on Instagram, and access website at welovenyc.nyc
Source: Founders