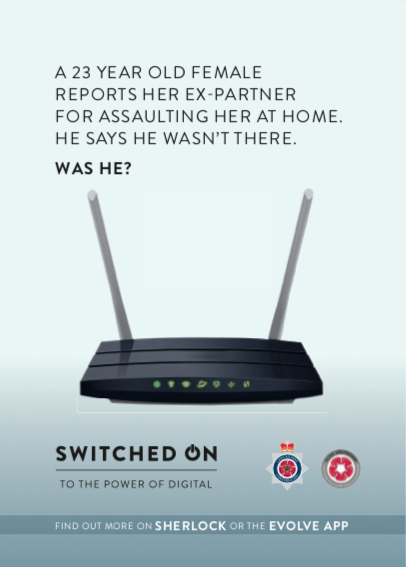 Lancashire Police is hosting their first 'digital experience' awareness event as part of a new communications programme, targeting frontline officers and staff.
Created by Manchester's IF Agency, it will use "Switched on to the power of digital" to introduce, develop and increase the use of the available digitally enabled tools to transform the way Lancashire police force fight crime. 
It comes in response to the Policing Vision 2025 which set out a plan for how digital policing will improve digital investigations and intelligence and to make it easier for the police and the public to communicate with each other.
The purpose of this communications plan is to address how Lancashire Constabulary can raise awareness internally of what the digital vision is and what capabilities they have, and specifically in relation to the frontline why they need to #thinkdigital in their day-to-day work, as digital affects every aspect of policing.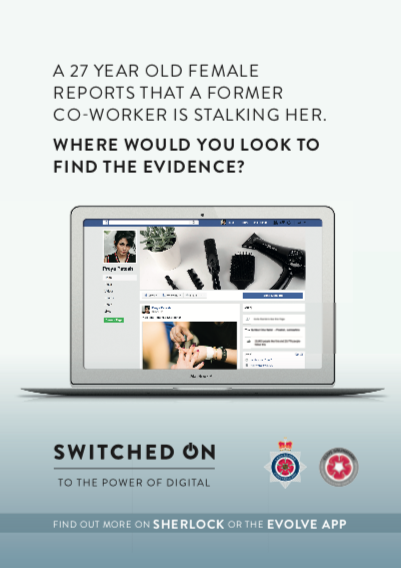 The 'digital experience' event will be held at Lancashire Police HQ and attendees will be taken on a journey of all Lancashire Police has to offer in the world of digital and innovation. The contents of the event will then be replicated in local events across the county to reach as many frontline officers and staff as possible.
IF Agency Creative Director, Jo Whiteley said: "Every organisation faces a constant battle to keep on top of technology and the police force is no different. Our first challenge was to engage officers and staff to realise the power of digital. Armed with the knowledge that the average household has up to nine smart devices capturing voice, movement and location data, we developed the 'Switched On' campaign. A staggered approach to communications started with teasers aimed at challenging officers understanding of technology capabilities, encouraging them to find out more at this week's event. The event will be followed by video demos, real case studies, regular tech hero's… constantly evolving the way Lancashire Police investigate, prevent and report crime."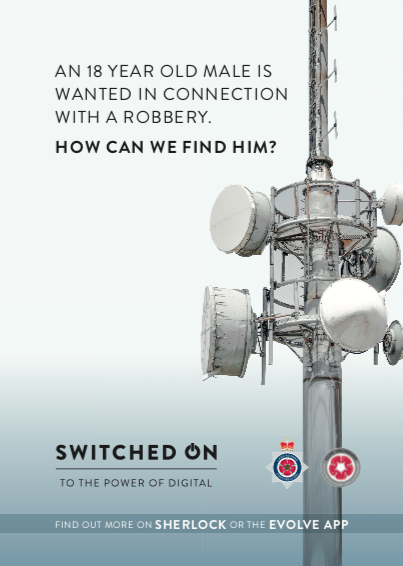 Sarah Gough, Staff Engagement and Internal Communications Officer, Lancashire Constabulary, added: "Policing has to adapt and respond to the digital environment, to ensure it can effectively reduce crime, wherever that occurs, on or offline. We are providing the tools and support to ensure officers and staff have the confidence, knowledge and awareness of the digital capabilities available to them. Our starting point it to share with the teams what is available, how to access and use it."
The two-day launch event on Thursday 28th February and Friday 1st March marks the start of the campaign which will evolve and continue across the next 24 months. Creative assets produced including posters, online pop ups, banners, event collateral and presentation templates, targeting frontline officers and staff across all levels of knowledge and abilities with digital applications.
It will be supported through content on the intranet network used by Lancashire Police.
Source: IF Agency