To celebrate the launch of their new handwash, the latest product in the INEOS hygienics range, INEOS has delivered a new brand campaign – You Can Handle Anything. Avoiding the cliche tropes of the hand hygiene advertising category, such as '99.9%' and 'defence', the campaign is a bold and unfiltered look into the incredible things our hands help us to achieve every day.
The INEOS hygienics brand was launched following the global COVID-19 pandemic – where INEOS used their chemical expertise to open factories in the UK, Europe and the US, each in just 10 days to gift hand hygiene products to hospitals around the world.
The new range of hand wash has been developed from years of scientific expertise to ensure it performs to the highest standard.
The new range of products features ingredients that help boost feelings of well-being and help assist stress and fatigue levels.
Consumer research has shown that the new INEOS hand wash range outperforms the UKs #1 hand wash*, with a better fragrance, lathers better, cleans better and moisturises better.
*tested against Aloe vera variant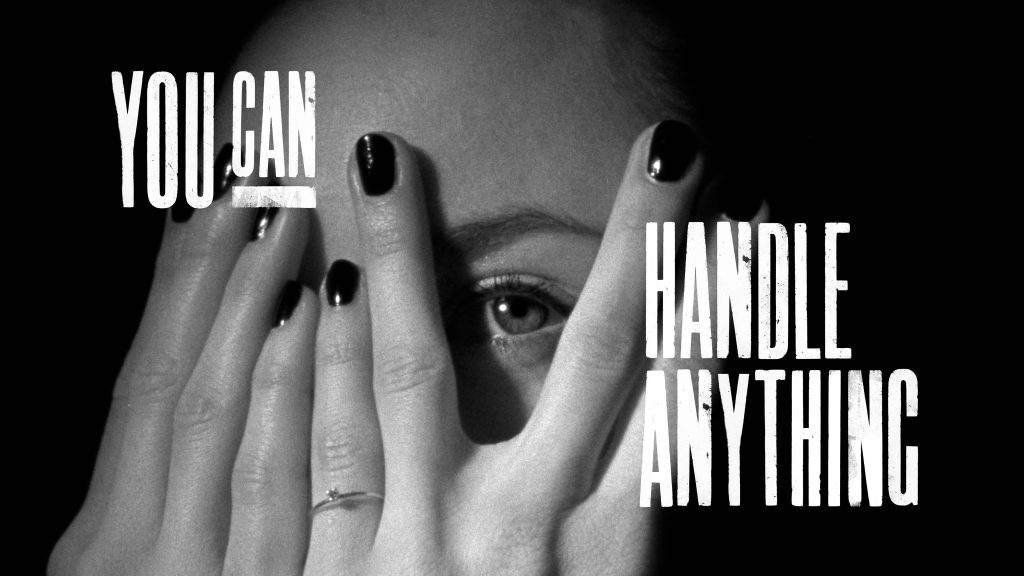 Creatively conceived and executed by The&Partnership, with Wavemaker responsible for all media planning and buying, You Can Handle Anything is a compelling snapshot of human endeavour – championing the vital role of hands in everyday life. In doing so, the multi-channel campaign relays the importance of protecting and caring for your hands, creating a meaningful and important role for INEOS' hand wash in all aspects of consumers' lives.
Sitting at the heart of the campaign is a beautifully hand-crafted brand campaign film. Developed in collaboration with director Maria Sosa Betacor, Biscuit productions and the CounterPress studio, the film shows the many different tasks our hands perform, from everyday moments like tying shoelaces to the life-saving action of CPR.
To ensure the theme of hands and their important role in everyday life is continued off-screen, the campaign was shot and produced using hand-crafted cinematographic techniques;
The film is shot in 16mm film, (a historically popular type of film, first created in 1923 and used to shoot films and TV) – with the film being hand developed and then scanned in digitally for edit.
Using an antique metal letter, to create the typography – pressed in a traditional printing press.
Mixing media throughout the film such as illustration, animation and film.
Shooting the film with handheld cameras for both film & photography.
By leveraging its world-leading planning tool, Maximise, Wavemaker has devised the integrated launch plan based on aligning placements with INEOS' key growth audiences, particularly young families and sports and health/ wellbeing enthusiasts. In order to stand out from the crowd in the hand hygiene category, each channel has been carefully selected based on compatibility with these audiences – taking into account their consumption habits and interests.
You Can Handle Anything is part of INEOS' wider brand platform – GO HUMANS, which looks to empower humans to be everything they can be – embracing their full potential with the help of INEOS hygienic products.
The campaign launches on 12th September across cinema, TV, OOH, digital, social and bespoke OOH screens (Canada Square). It represents the first INEOS campaign from The&Partnership and Wavemaker.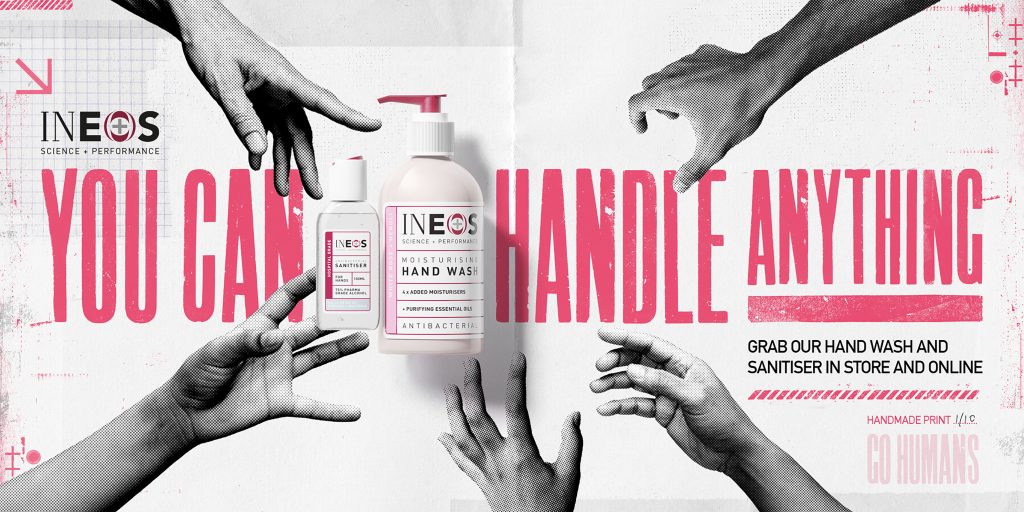 Caroline Reynolds, Head of Marketing and Innovation, INEOS Hygienics said: "At INEOS, we believe in challenging perceptions and doing things differently. It makes sense then that the campaign to launch our new hand wash also subverts everything you might expect. Central to the idea is showing how much more there is to hand hygiene. This hands-on campaign isn't just about being 'tough on germs, it's about making sure you're safe in the knowledge that you're protected so that you can get out there and do all the things that matter – with INEOS, you really can handle anything.
Micky Tudor, Chief Creative Officer, The&Partnership said: "This campaign is an ode to human endeavour. All told through the power of our hands, so it was important for us to create the most handcrafted campaign ever. From oil painting to manga cartoon and letterpress printing every detail was meticulously handcrafted. The result is a powerful and emotive campaign that smashes all category norms."
Sian Runnacles, Client Managing Director, Wavemaker UK added: "In a popular and fiercely competitive category, for a new brand going up against household names, it's really all about ensuring your ad has both the creative and the media placement to gain the most attention possible. With "You Can Handle Anything" as an apt mantra, INEOS is naturally rising to the challenge, becoming the UK's fastest-growing hygiene solutions provider – and for good reason. Our team is thrilled to have created so many opportunities for audiences to not only view this beautiful and unique campaign, but also to be introduced to this great product. This isn't just setting INEOS apart, it's catapulting them ahead."
Source: The&Partnership