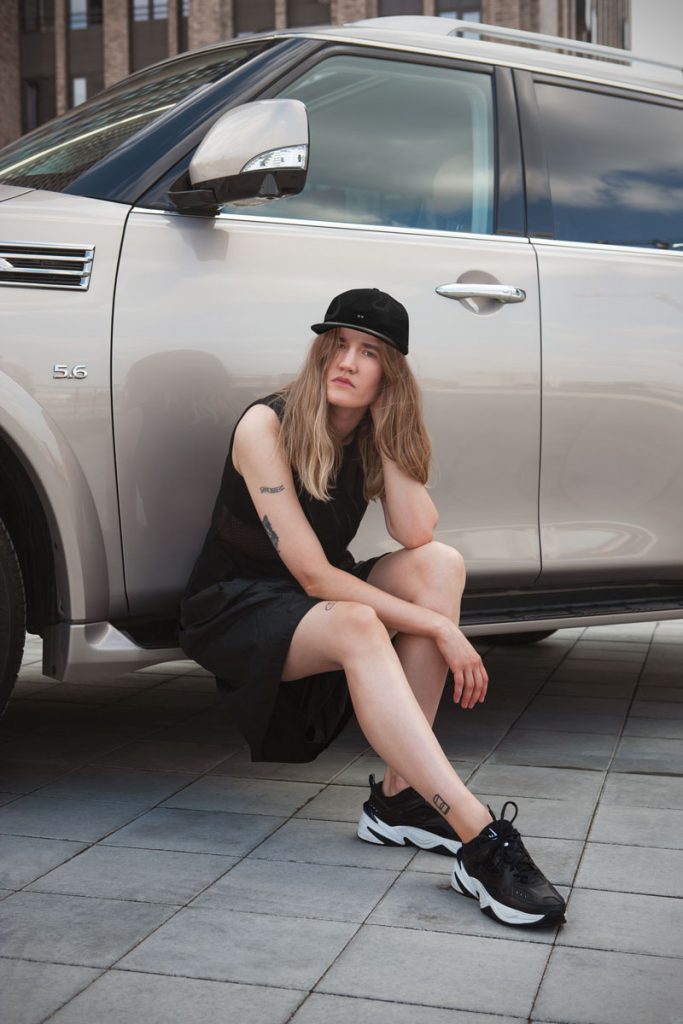 А саr brand INFINITI and Isobar Moscow digital agency (part of Dentsu Aegis Network Russia) have introduced a virtual limited clothes collection on Instagram.
The campaign aimed not only to communicate with the brand's audience in a creative original way, but also to draw their attention to the idea of ethical consumption and recall global environmental changes caused by the growth of overproduction.
Nowadays companies produce thousands of pieces of clothing and accessories for their merchandise. People are trying to be in line with fashion trends: they are spending an average of 1000 euros per year on things that they might wear only once for the next selfie. Even a small t-shirt provokes an increase in overproduction, which leads to bad consequences for the environment.
Being on-trend and taking care of the future of our planet at the same is a huge challenge!
Inspired by the style of INFINITI and relevant cultural agenda, the team of the project presented its own design for the most hyped things this year —  from belt bags and famous ugly shoes to panamas and futuristic sunglasses. Brand colours, elements and patterns of the INFINITI brand are easily noticed in every item of the new virtual clothing collection.
All accessories are represented in the form of stickers, which can be found in the GIF section of Stories on the hashtag #infinitifashiondrop. All items were released in a very realistic way so that users can easily add them to their photo in the desired perspective.
Unusual look book for unusual collection. The brand held one of the most difficult fashion shootings during the campaign: the street style photoshoot with models was made in advance, and virtual clothes were added at post-production stage.
Anastasia Zaramenskaya, Creative Group Head Isobar Moscow said: "The concept that we implemented became a creative response to two current hot trends at once – fashion collaborations and environmental agenda. We tried to express innovative, futuristic design through digital things, that won't become out-of-date and will be available to users at any time. We are quite sure that our audience will appreciate this unique experience – to change their outfit multiple times in Instagram Stories without purchasing anything physically. In such a way digital outfit in the modern context has become a logical continuation of users' trends such as augmented reality, Instagram masks and Snapchat."
Similar to real limited fashion drops, the first ones to see and try on the virtual clothing line were popular bloggers. Stickers are already available to all Instagram users, everyone can post his outfit with a drop in Stories and take part in the contest. The authors of best looks will be awarded with special prizes from the brand. 
Artem Derbenev, INFINITI East Communications Manager said: "We often think about different non-standard solutions, not only for our cars, but also for the things that surround the consumer today. Our team is always open to interesting and ambitious ideas. When we first saw the concept, we already knew that we would soon make it real. INFINITI brand is all about design, technology and life, so it is especially interesting to create something futuristic and at the same time provide our subscribers and fans with an opportunity to express themselves through stylish digital accessories."
Source: Isobar Moscow