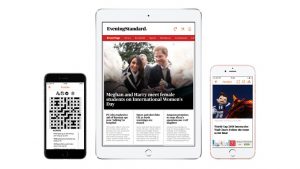 www.Standard.co.uk, the online site for the Evening Standard, was the strongest performing UK digital news sources in March, growing +12% MoM and +28% YoY, outperforming all major UK digital news sites. In addition, UK traffic to the Standard's homepage increased 20% MoM in March. The mobile version of the Standard also showed strength in March, leading the category with 13% growth MoM and 33% YoY.
The growth in digital traffic comes following investment in the Evening Standard's digital strategy over the previous year. In September 2017 the site was made faster and more secure before a redesign in October to facilitate ES' commercial goals and reflect the new editorial tone. The website was further revamped in March in line with the launch of the new look print Evening Standard.
GO London, the Evening Standard's online, curated guide to the very best the capital has to offer which incorporates affiliate sales called was officially launched in January. March was also a record breaking month for GO London, achieving an increase in unique visits up 13% month-on-month. This is an increase of almost 30% since GO came out of beta in December.
The digital products now align closely with ES' local, national and international audiences. They are outward looking and positive featuring strong, edgy commentary, supportive of the arts and business, with a liberal, cosmopolitan attitude that reflects the values and diversity of London.
The growth figures demonstrate a sound return on ES' on-going digital investment. Working with the Evening Standard now gives advertisers the opportunity to align with one of the new and exciting national market leaders in digital content and news.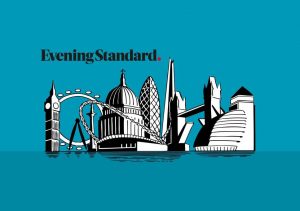 As part of ES' wider digital strategy and commitment to reflect the consumer appetite for multiplatform content, a substantial upgrade to the Evening Standard app including a live news feed, embedded digital editions and archive of the newspaper will launch in the next few weeks. Supplements ES Magazine and Homes & Property will be prominent in the app as well as the introduction of interactive content such as puzzles and games.
David Tomchak, Digital Director, Evening Standard Editorial, said: "We're thrilled with March's digital figures. It is very satisfying to know that our content resonates so strongly with audiences across the city, the country and internationally. There is a lot still to deliver and plenty more changes are on the way but the trajectory of our growth to-date is incredible and is a ringing endorsement of team's hard work."
Source: Evening Standard