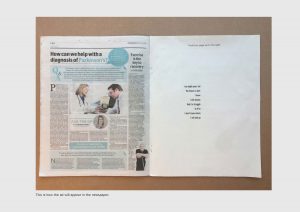 Dublin-based creative agency, In The Company Of Huskies, launched an intriguing print campaign for literacy charity, Suas. The campaign, developed by Cannes Young Lions winners and creative duo, Emily Blaney and Niamh Ryan, utilises newspaper print to deliver a powerful message – 'when you can read everything, it changes everything.'
The two-sided newspaper ad contains a story, half of which is printed on one page and the other half is printed on the back. By holding the page up to the light, an illusion is created where the additional worlds appear through the thin newsprint paper. When the page is read without light the text tells the struggles of an illiterate child, however when held up to the light the message revealed is a positive one of what can be achieved when you can read everything.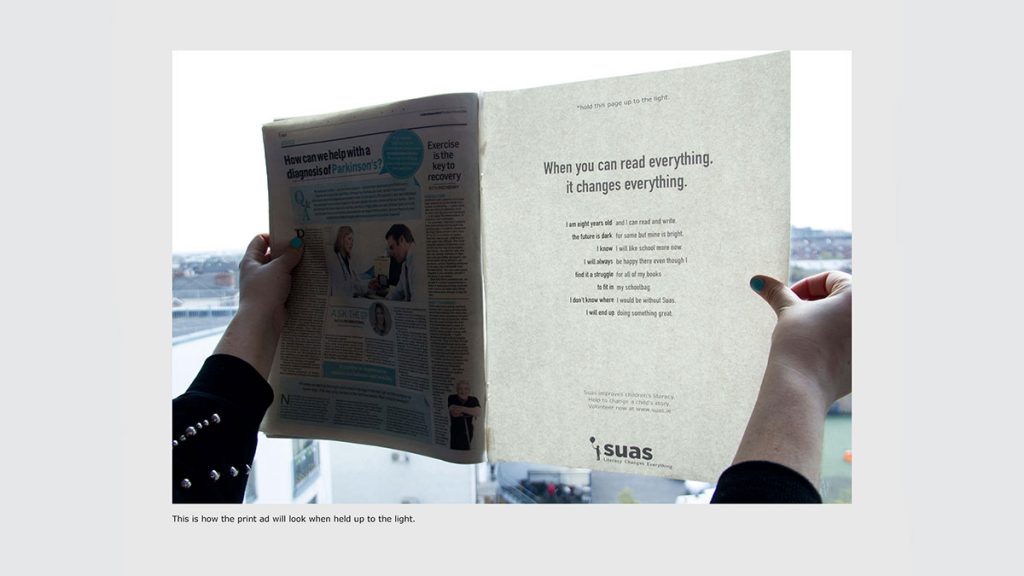 Niamh Ryan comments: "With this campaign we wanted to show the power that literacy has to change the lives of children around Ireland. Learning to read, write and practice numeracy can open up a world of opportunities to them and impact greatly on their self-esteem. This brought us to our campaign idea: 'When you can read everything, it changes everything'."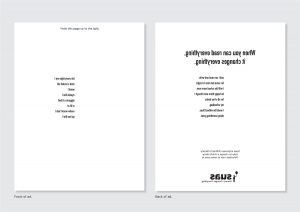 Emily Blaney comments: "To bring this idea to life as a press ad, we wanted to instantaneously show potential volunteers the difference they could make to a child's life by simply helping them learn to read. To do this we used the characteristics of our chosen medium to its full advantage."
The campaign ran in The Irish Independent, The Herald, The Sunday World, and Living Magazine on June 19th, 2018.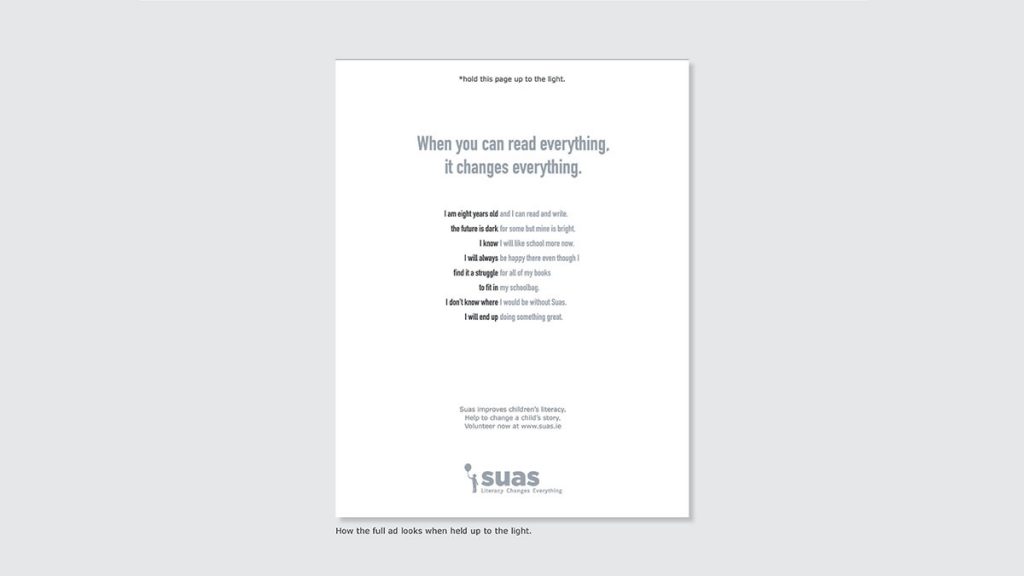 Source: In The Company Of Huskies