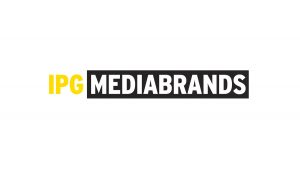 IPG Mediabrands has announced a global collaboration with Nielsen that will see a first-of-its-kind integration of their data and technology solutions. In the UK, the deal will enable Nielsen's buyer-based audience data (NBI) to be matched with millions of IPG Mediabrands' consumer identity graphs, housed within AMP.
AMP (Audience Management Platform) is IPG Mediabrands' holistic, people-based data ecosystem that enables advertisers to truly unlock the value of a segment. Building on the foundations of the global Acxiom and comScore partnerships, the expanded relationship with Nielsen will allow IPG Mediabrands' clients to easily navigate an ever-fragmenting data landscape by building a deep understanding of consumers in any given moment.
Globally the deal will include seamless access to Nielsen Marketing Cloud and Nielsen Media Impact tools, which enable media planners to estimate the impact of their plans on audience reach, sales and brand equity before committing investment.
Arun Kumar, Global Chief Data & Marketing Technology Officer, IPG Mediabrands, comments: "Nielsen is an invaluable strategic partner for us as we continue to build upon our data and technology infrastructure. This partnership will enhance our targeting capabilities and provide us with the planning tools we need to ensure that our agencies can reach addressable audiences at scale."
Damian Garbaccio, EVP, Nielsen, comments: "We are very excited to help IPG Mediabrands provide its clients with powerful buyer-based segmentation, creating an end-to-end marketing solution for their brand clients. This speaks to our ability to customize our unique data assets and software to meet the exact business needs of our agency and brand clients. IPG Mediabrands is now that much closer to truly effective decision making and multiplying the benefits of improved cross-platform audience selection."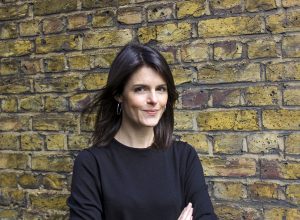 To further reinforce its commitment to data and technology innovation, IPG Mediabrands has unweighted its data capability, resource and talent by creating new strategic data roles in the UK.
IPG Mediabrands has also invested in a team of data scientists within the agency group who will report to Spencer and be led by Geoff Copps, who has been promoted to Managing Partner, Head of Data, IPG Mediabrands.
Claire Spencer comments: "We've invested heavily in creating an integrated solution that makes the best possible use of data, with analysts and audience experts who turn reams of information into actionable insights that actually help clients achieve their goals. Data alone is meaningless without contextual understanding of the audiences that sit behind it."
Caroline Foster Kenny, CEO of IPG Mediabrands EMEA, comments: "The expansion of AMP and our unique data stack again bolsters our offering. These critical data roles will ensure we're leveraging the full extent of our market-leading data proposition to drive brand and business growth for our clients right across the Mediabrands portfolio."
Source: IPG Mediabrands