Independent creative agency isobel have hired Alastair Milne and Paloma Gardiner as a creative placement team. The creative partnership, who graduated from Watford Creative Ad course three months ago, set up GUAPPP Creative Studios, after fearing London agencies had all frozen their placement schemes.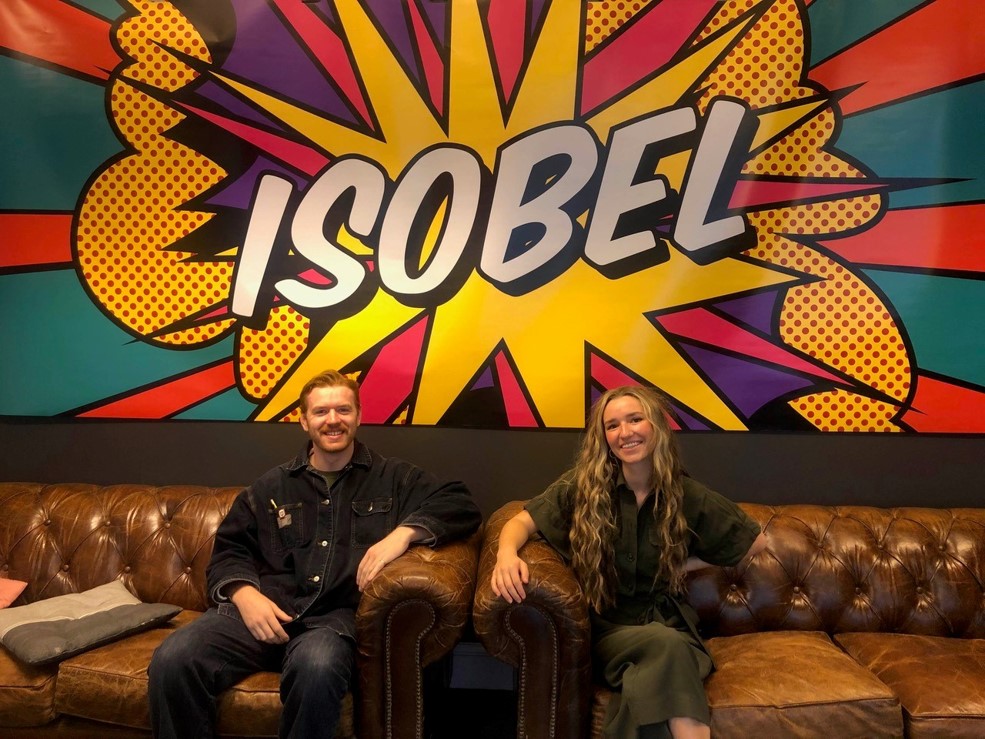 GUAPPP stands for "Give us a placement pretty please".
Before joining isobel, the team had been working with local businesses that were struggling and needed help, close to their homes.
isobel Executive Creative Director and Founder Rob Fletcher said of the hiring: "isobel are always on the hunt for interesting, exciting, smart people. Ali and Paloma have already proven they are self-starters by forming their own agency, thinking beyond the other teams they are competing with to get a placement. The idea worked and those are the best ideas."
On joining isobel, Milne and Gardiner stated: "We're so excited to be joining isobel on placement, we're really happy that our venture has been successful and we think that the Isobel X GUAPPP (GUAPPPOBEL?) merger is a great idea."
Source: isobel