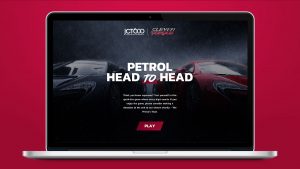 Motor retail group JCT600 has created an online supercar game to help raise money for its chosen charity The Prince's Trust.
Created and donated by JCT600's digital agency partner Code Computerlove, Petrol Head To Head is a Top Trumps style game that tests consumer's knowledge of the world of high-performance motoring.
As a free-to-play game, JCT600 asks players to donate what they think it's worth to The Prince's Trust. At a click of a button users are taken to the car group's Just Giving page.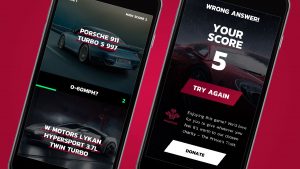 The game follows Code Computerlove's highly acclaimed The Higher Lower Game that got to number one in the Apple App Store and was played more than 400 million times in 12 months.
Petrol Head To Head challenges players to choose between two supercars for each question that includes which is quickest 0-60MPH, highest BHP and which is the lightest. It's highly addictive to play and entices people to improve on their score with each go.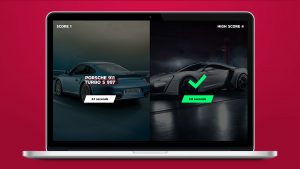 Andy Bateman, JCT600's Customer Experience Director, said: "Petrol Head To Head has been created as an innovative way for us to encourage people to support The Prince's Trust by making a donation. The charity works hard to create brighter futures for young people aged 11 to 30, empowering them to get into jobs, education and training. By helping young people to recognise their strengths they are encouraged to develop workplace skills. We will be promoting the game through our social channels and customer communication. We are also hoping that motoring fans and influencers will also help us to spread the word and get people playing the game."
Source: Code Computerlove