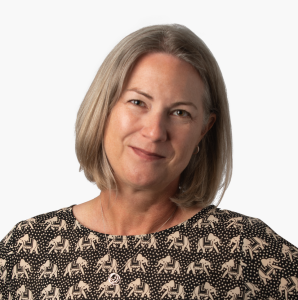 Agency media veteran Jennifer Bollman has joined 62ABOVE as Vice President of Media, according to Founder and Chief Relationships Officer, Jon Bailey. Bollman directs the agency's media department responsible for planning and executing media campaigns for all agency clients.
Bollman is also building out the communications strategy and planning discipline for the agency, allowing for stronger integration of message and medium to deliver maximum advertising impact for all clients.
Prior to joining 62ABOVE, Bollman was Senior Media Director at HLK in St. Louis and spent 12 plus years at Crispin Porter Bogusky in Boulder, Colorado, most recently as VP / Director of Communications Planning. At Crispin, she managed communications strategy and planning, creative/media integration, digital and traditional media for clients including Domino's, Infiniti, Kraft and Microsoft.
Additionally, Bollman was a Senior MarCom Consultant with Dell Computers, an Associate Media Director with the Sterling-Rice Group and an Associate Media Director with GSD&M's Idea City. She began her career as an Assistant Media Planner with Bozell Worldwide in Dallas.
"Jenn brings a level of firepower to 62ABOVE that our clients need and deserve," stated Bailey. "Her expertise, strategic perspective and creativity are an ideal match for our agency's trajectory as we grow our media capabilities. This is an important hire, and we are thrilled to have Jenn on our team."
Bollman is a graduate of The University of Texas at Austin.
Source: 62ABOVE