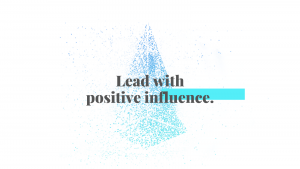 Following the recruitment of two senior team members in the UK (JIN UK Managing Director, Simon John and Senior PR Consultant, Hannah Rafferty) and opening an office in Berlin, JIN Group continues to pursue its international development strategy with several new clients.
Their integrated offer, which combines Social Media, Media Relations and Digital Marketing, has enabled them to renew almost all of their yearly contracts, despite the economic effects of the pandemic across Europe. While JIN intends to continue its expansion following the €3 million fundraising last summer, the injected funds will be used to continue strengthening its position in existing markets with a core focus on the United Kingdom. Recruiting new talent, accelerating international development and innovating technical solutions technological innovations will be JIN's main objectives to strengthen their UK positioning in 2021.
During a crisis period, it is key to build strong bridges between social media and public relations. Therefore, JIN's 80 employees across their office in London, Paris and Berlin offices are fully mobilised to support their clients.
UK clients
Jollibee – Filipino multinational chain of fast food restaurants owned by Jollibee Foods Corporation.
Media and public relations in the United Kingdom to support the launch of new restaurants in the UK.
Mizkan: a Japanese company that produces vinegars, mustards, salad dressings, authentic East Asian sauces, nattō, and other food products.
Creation of a European influencer campaign (across the UK, Germany, France and Italy). Using chefs on Instagram to showcase the quality and versatility of Mizkan's retail products.
International Clients
These consist of clients that operate across more than one market and where the UK team are active as part of the project or retainer.
IONITY – A leading European high-power charging network consisting of BMW Group, Mercedes Benz AG, Ford Motor Company, Hyundai Motor Group and the Volkswagen Group with Audi and Porsche.
Media relations strategy support in the UK, France, Germany, Benelux and Norway.
Technicolor – American –  A multinational corporation that provides services and products for the communication, media and entertainment industries
Corporate Media Relations and reputation management in the UK, France and the United States.
Source: JIN