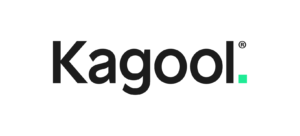 Digital Marketing Agency, Kagool, based in Manchester and Cardiff, is now working with one of the leading independent financial and professional services firms in the UK.
Kagool has been hired by accountancy, investment management and tax group Smith & Williamson, headquartered in London, to audit, on-board and improve their web presence. As part of an ongoing relationship, the 50-strong agency will implement a roadmap of digital innovation, ensuring best practice, speed of innovation and digital marketing results.
Craig Johnson, director and board member at Kagool, said: "We have been Sitecore partners for 8 years, with numerous clients in the finance industry, so have extensive experience in achieving business-critical results for companies like Smith & Williamson. Our team is very excited to work on the account and we look forward to delivering results for Smith & Williamson very soon."
David Boreham, head of creative services at Smith & Williamson, added: "The team at Kagool demonstrated a real understanding of the digital strategy we require to help drive engagement, and were clear in how this would be achieved. With a proven track record of getting results for clients within the industry, we know Kagool will deliver. Their passion, innovation and knowledge impressed us and we're sure this is the start of a great relationship."

Smith & Williamson is a leading UK financial services company focussed on the financial affairs of private clients and their business interests. With over 1,700 people in 12 offices in the UK, Ireland and Jersey, it has a significant investment management business (£18.8bn of funds under management and advice) and is also one of the UK's ten largest accountancy firms.
As an independent advisory firm, clients from private individuals, families, entrepreneurs, established corporates and non-profit organisations value the company's ability.
Source: Kagool