The three-part content series celebrates impromptu moments that bring a burst of colour to the ordinary.
The world's number one coffee liqueur Kahlúa, has announced a new campaign that encourages consumers to bring more spontaneity to everyday moments. Stir Up Your Routine injects vibrancy and playfulness to mundane moments crying out for some colour.
The multi-channel campaign is now live across digital, streaming, and owned channels in the U.S and Canada and will be rolled out in key global markets throughout 2022.
In a world of constant-planning, box-ticking and back-to-back video calls, our lives have become ruled by our routines and productivity. Kahlua's latest campaign has been born out of the insight that consumers find escapism in fun and uplifting moments yet aren't taking enough time to unplug and find joy[2].
The content encourages the prioritisation of play and positions the brand as a casual cocktail treat to elevate everyday moments.
The hero film sees a group of friends enjoying Kahlúa cocktails at what appears to be an apres-ski moment in the mountains. As the camera pans out, it's revealed that they're actually neighbours who have been shovelling snow from their suburban street; they've made a mundane task into a more colourful memory with a moment of indulgence.
In a second film, Kahlúa stirs up the stagnant weekly shop routine with a couple adding play by dancing down the aisle in a nod to the brand's Mexican roots. Pulling off an impressive dance lift as they reach for a bottle of Kahlúa from the shelf, the playfulness is infectious.
"We know that chores are always going to be a part of everyday life but if we can find ways in which to bring joy to these mundane moments, we'd all be much happier" said Tamara Urukalo, Vice President of Global Marketing at The Absolut Company Stockholm. "During the Covid-19 pandemic, people fell into repetitive routines and now is the time to stir things up and bring colour back into people's worlds. The new 'Stir Up Your Routine' campaign showcases how important – and easy – it is to liven up the everyday with more impromptu, playful moments."
The brand has benefited from a strong global performance in fiscal year 2021, +12% volume vs. the previous year[3] and outperforming the Liqueurs category with very strong momentum with double digit growth in Kahlua key markets: US +18%, Canada +19%, Australia +17%, UK +42%. This comes as a result of shifting consumer consumption behaviours and Kahlua being considered as a go-to option for the evening cocktail treat occasion. While the core Kahlúa offering is the main driver of growth, the brand sees continued momentum from recent innovations like the Kahlúa Blonde Roast Style and Kahlúa RTD Espresso Martini.
"Demand for the espresso martini, both on and off premise, continues to hold a top spot as one of the season's most popular cocktails." Continues Tamara Urukalo, "So as families across the world are getting ready to host friends and family for the holidays, we want to ensure that moments of togetherness remain one of the brand's top-selling periods by positioning Kahlúa as the facilitator of joy as people finally start to break from routine."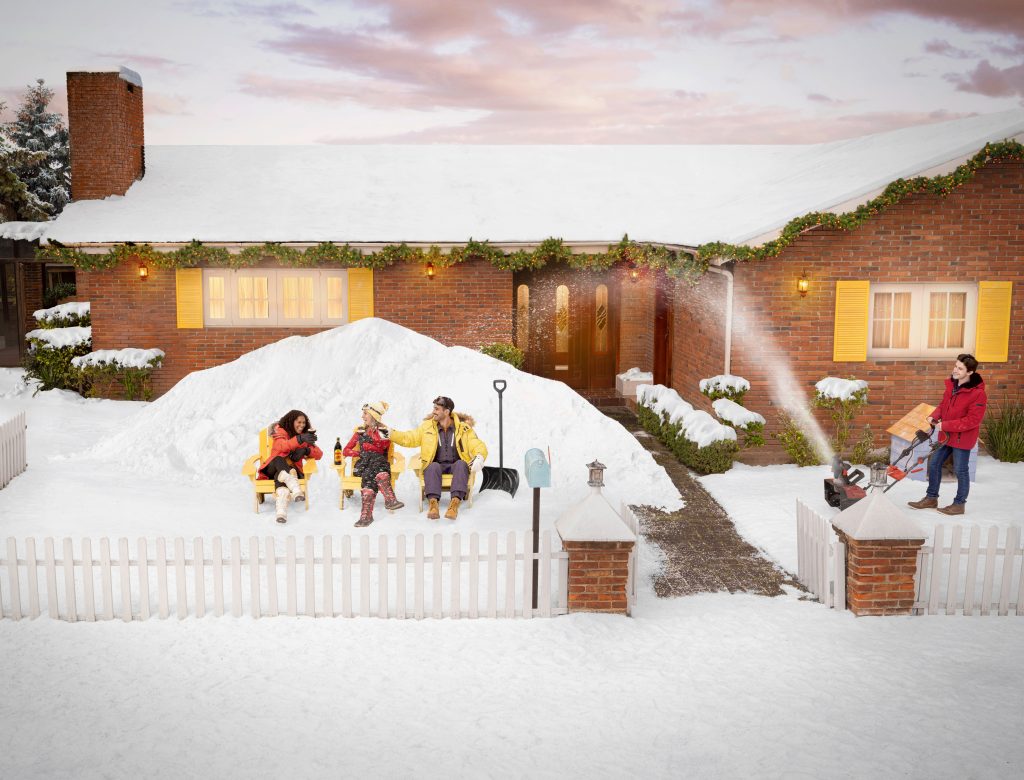 The campaign will launch online across digital, streaming, and owned channels with content that demonstrates how to stir up your routine with Kahlúa. Fans can also find additional inspiration on Kahlúa's website – Kahlua.com – to bring a boost of playfulness to holiday celebrations with additional Kahúa cocktails.
To view "Stir Up Your Routine" in full, check out Kahlúa's YouTube page. Follow along at @Kahlua and Kahlua.com for the latest from the coffee liqueur and its new holiday campaign.
Source:  Kahlúa