[KGVID width="600″ height="338″]https://marcommnews.com/wp-content/uploads/2015/12/Dryathlon-2016-commercial.mp4[/KGVID]
It's that time of year again when Cancer Research UK challenges social drinkers to take a month-long break from alcohol with the return of its fundraising campaign, Dryathlon.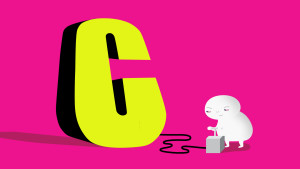 Dryathlon 2016 sees a fab new advertising campaign created by Karmarama, which will appear across TV, radio, digital and social media. A specially written song alongside animation will be used across the channels. Echoing the fun and light-hearted tone of Dryathlon, the new campaign will encourage Dryathletes to still have a good time in January and be proud of being sober, positioning not drinking for a month as simply removing one vice temporarily from their life. There is still ample opportunity for fun all whilst raising money to help beat cancer!
Kicked off in 2013, Dryathlon is the original campaign that focuses on the willpower required to go dry for a month. Participants, known as Dryathletes undergo the dry challenge of 31 days without alcohol to raise money to beat cancer sooner.   They can do this through sponsorship from friends and family or pledging the money they have saved by keeping off the booze.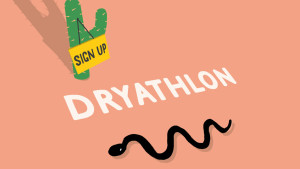 Anthony Newman, director of marketing at Cancer Research UK said: "Dryathlon is back and we want it to be our biggest and best yet. Dryathlon is the original campaign that challenges the nation to put down their pints. Since 2013, it has raised over £17million for our work to beat cancer sooner – so the pressure is on for a brilliant fourth year in 2016. To carry on this success it's essential Dryathlon continues to innovate and appeal, and I believe the new campaign will achieve this. It feels fresh, fun and builds on what we've learnt from previous campaigns, highlighting our message that Dryathlon is not about staying in but getting out and enjoying yourself. Dryathletes may have quit drinking for a month but can still have a great time all whilst raising money for Cancer Research UK's life saving research."
Since 2013, 170,000 Dryathletes have raised over £17 million for Cancer Research UK's life-saving work.
Dryathlon will run from 1st January to 31st January 2016, with registration now open at dryathlon.org. Participants can take part on their own or as part of a team.