krow communications launches the second phase of the successful Virgin Trains 'Bound For Glory' campaign, with 'RACE' on Saturday 14th May. The first phase of the campaign launched in September 2015 with the heart-warming story of a young man who meets his girlfriend's family for the first time – winning them over as the world's most 'you-can-come-back-here-again' boyfriend.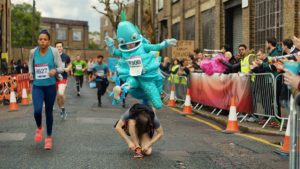 This time 'RACE', directed by Rattling Stick's directing collective, Traktor, follows a young woman as she preps to take on her first marathon. With lots of pacing and panting, the whole ad is pumped with the funk-rock song 'How You Like Me Now' by The Heavy. Travelling with Virgin Trains, this woman is bound for glory despite the many trials and tribulations she faces along the way.
Finger Music's Chris Phelps was brought in to find and licence the energetic music for the campaign. Commenting on the brief he says: "It was important that the track we found for this ad had anticipation, dynamics, and pay off. When looking for the music I wanted something that would instantly illustrate the build-up of these three stages. Really, it serves to represent her journey through the exertion of the marathon right through to the feelings of success, relief and empowerment at the finish line."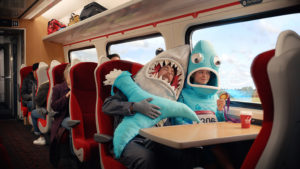 The song has been licenced throughout the campaign since it launched in September 2015. Commenting on the usage, Chris adds: "The music for this campaign is so important. It really helps people link up the campaign as a series and tell a non-visual story that complements the brilliant content created by Krow and captured by Traktor."
The ad will launch on Saturday 14th May and will run through tv and online and will be supported by radio, print and outdoor.